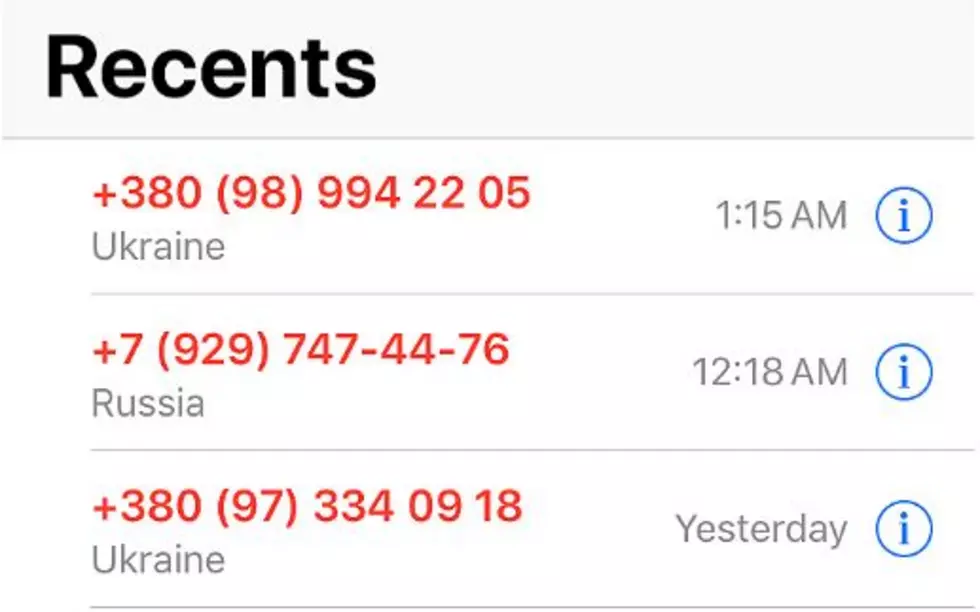 The Russians Are Calling A Kalamazoo Girl
Heather McGregor
7 calls from Russia and 2 from the Ukraine...what is going on?!?
With all they hype about the latest Facebook apps that once you download, Russia has the rights to use your photos as they choose too has me nervous. Yet, it was in the middle of the night that I freaked out. I did not down any apps recently but why am I receiving multiple calls from Russia? I don't know I anyone who lives there. Maybe I am being a tad paranoid, but I  do think I have cause to be worried because The Chicago Suntimes recently reported...
People raised fears on Twitter and other social media sites that on iPhones, FaceApp would be able to see and upload all your photos, including screenshots with sensitive financial or health information or photos of kids with the names of their schools in the background. That's not actually true, but the scuttle serves as a good reminder to think twice before downloading new apps.
Sometimes, you wonder how life would be without social media . Yet, who would want to give up any of their apps?