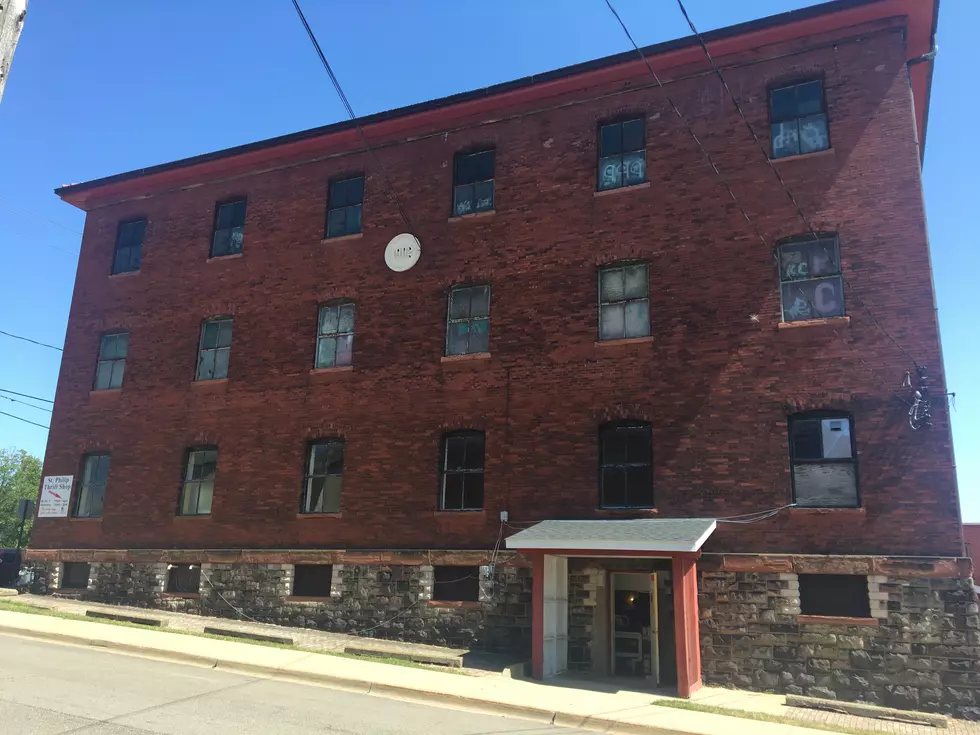 Tiger Room Gets another Big Boost Toward New Life
Tiger Room 2019-TSM
Momentum is gathering for efforts to save and re-purpose another historic building in downtown Battle Creek.   The Tiger Room, on Van Buren Street, could become an accelerator kitchen, the dream of Rev. John Fleckenstein of St. Philip Parish, owners of the building.  Father Fleckenstein will be an upcoming guest (Sept. 25th) on the WBCK Morning Show with Tim Collins to talk more about the plan.
Last week, Kellogg Company announced its institutional partnership with Battle Creek Unlimited's Southwest Michigan Accelerator Kitchen to try and make the project happen.
The Accelerator will build upon a growing small food business sector in West Michigan, serving graduates of incubator kitchens with accelerator services to grow past the start-up stage. Services provided by the Accelerator will include access to capital, culinary design and food manufacturing/safety expertise, marketing support, accounting and legal services, etc., to grow and create additional jobs.
Kellogg is providing substantial financial support to this endeavor via the Kellogg Company Employees' 25-Year Fund. A $250,000 gift was pledged to support the project in December 2016. An additional $250,000 will be provided when funding for Phase I of the project is secured, for a $500,000 total gift.
"A true visionary and food entrepreneur, Kellogg's founder W.K. Kellogg, aspired to make 'quality products for a healthier world,'" said Kris Bahner, Senior Vice President, Global Corporate Affairs, Kellogg Company. "That legacy lives on today across the globe, more than a century later and nowhere is that legacy more prevalent than right here in our hometown of Battle Creek. We are a proud member of the community, a responsible corporate citizen and an active part of the local food ecosystem."
Kellogg will also partner with the Accelerator by lending technical support via employee volunteers by:
Providing subject matter expertise and support to Accelerator participants – both in the form of live demonstrations in our new Kellogg Center for Innovation (food safety, culinary food design and prep, sensory testing, regulatory guidance) and onsite at the Accelerator, as an expert-in-residence with regular programming.
Exploring small-scale manufacturing support to Accelerator participants via our pilot plant, located in the W.K. Kellogg Institute for Food and Nutrition Research, in Battle Creek.
Serving on the Accelerator's board of directors.
The Kellogg Center for Innovation – which celebrated its formal opening this week - is an innovative, future-thinking endeavor for Kellogg, housing a Research & Development Kitchen, Consumer Kitchen, Sensory Laboratories and a Packaging and Design Studio. Kellogg is committed to sharing this resource with the Accelerator through regular onsite programming with some of Kellogg's food scientists, innovators and culinary experts. The partnership with the Accelerator is part of Kellogg's ongoing commitment to the Battle Creek community.
"The sheer magnitude of food knowledge, expertise, experience and resources concentrated within Kellogg's campus right here in Battle Creek, Michigan underscores Battle Creek's presence as a food entrepreneurship hub. Battle Creek Unlimited is excited to collaborate with Kellogg, their employees and resources at the W.K. Kellogg Institute for Food and Nutrition Research, along with the new Kellogg Center for Innovation to grow and expand Battle Creek's food ecosystem," Joe Sobieralski, President & CEO, Battle Creek Unlimited.
Kellogg joins Battle Creek Unlimited and St. Philip Parish in partnership with the Southwest Michigan Accelerator Kitchen to develop the food-production, small-business ecosystem. BCU is currently seeking grant funding from the Economic Development Assistance Program for building renovations.