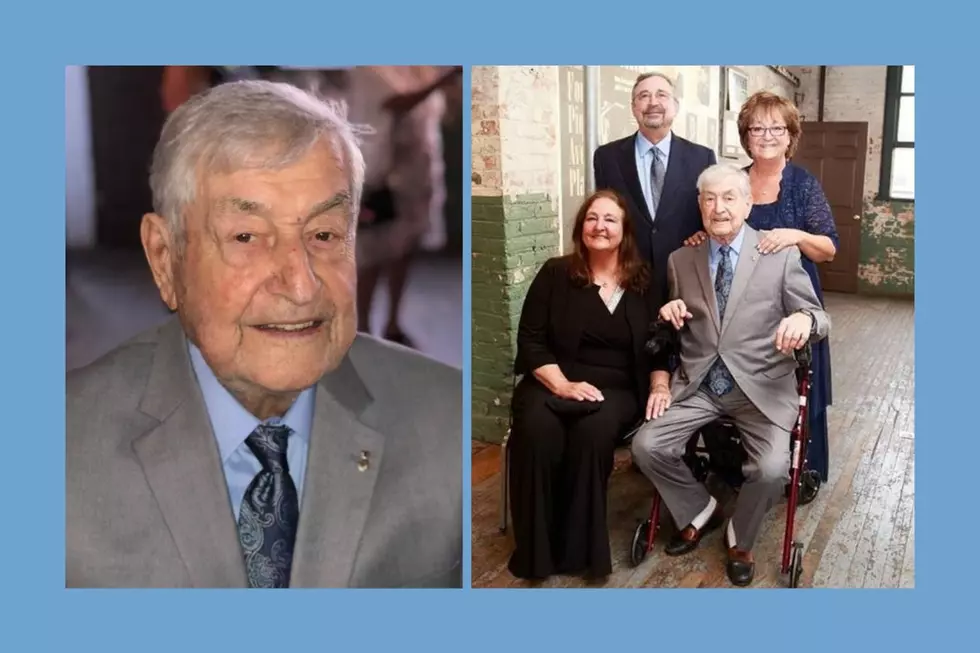 Two Former WBCK Owners Have Passed Away, Just Days Apart
Nat Sibbold, former owner of WBCK
Nat Sibbold was 94 and had lived a full life with many accomplishments.  All his children, David, Kathy, and Linda, were there with him when he passed peacefully.
David, Nat's son, told us that Nat's parents were Canadian immigrants from Eastern Europe and that their name was Cybolski before changing it to Sibbold. They worked in the tobacco fields of Ontario when he was just 8 or 10 years old.
He had a great voice and was classically trained in Toronto.

Nat pursued a career in broadcasting, where he spent 20 years with WWJ TV and WWJ AM-FM Radio in sales and as station manager, followed by 10 years as owner/operator of WBCK AM in Battle Creek.  Hi family called it was the most rewarding experience of his life, where he met and interacted with many notable people.
Nat knew the big t.v. news guys of the day, Walter Cronkite, and Huntley and Brinkley. It was through meeting Nat that David Brinkley came to Battle Creek to speak years later.
In 1977, Nat Sibbold and a group of investors, formed Wolverine Broadcasting and purchased AM 930 WBCK, the dominant AM Station in Battle Creek, MI.  Nat took that station to new heights in terms of professionalism, community involvement, cooperation and service.  He was very involved in the consolidation of Battle Creek township into the city in 1983.  He ran the radio station successfully until a 1987, when he sold WBCK to Liggett Broadcast Group.
WBCK Morning Show Host and Operations Manager Tim Collins said, "I never was able to meet Mr. Sibbold, but I worked with many people who did, and he had a great reputation for being community-minded and insisted that his staff conduct themselves with the utmost professionalism."