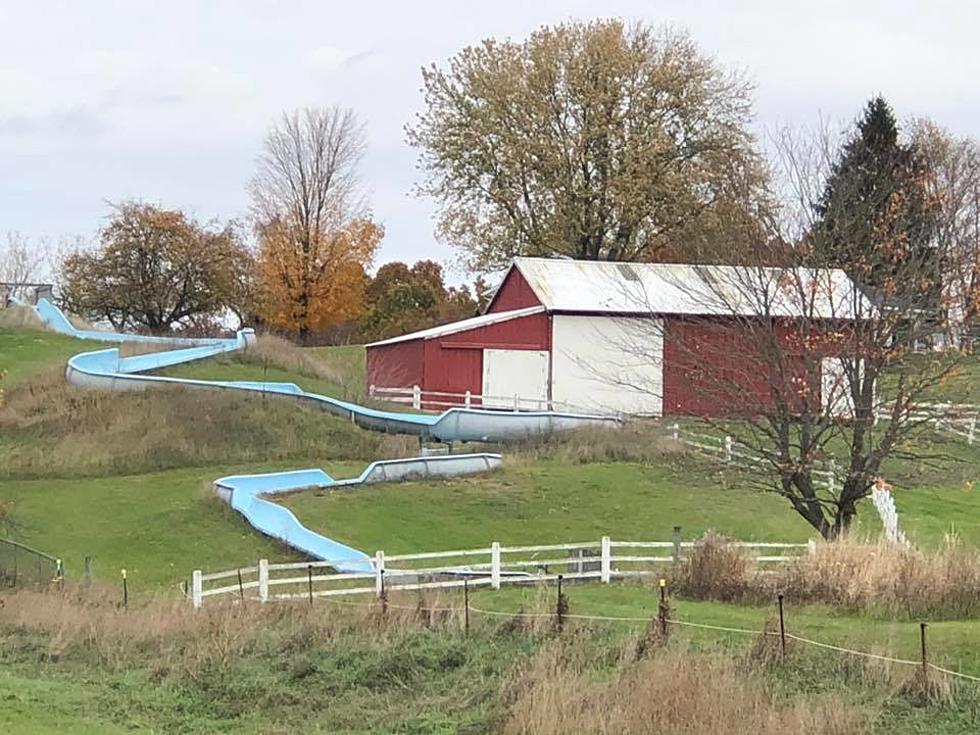 Someone In Galesburg Was Hiding A Water Slide From Us This Summer
TSM/Mark Frankhouse
Yesterday I was taking a walk in the Chipman Preserve. It's one of my favorite places to go on a nature walk near Kalamazoo. It's located off of E. Main St in Galesburg, about 3 miles east of Sprinkle. One of the cool things about it is you can seemingly get lost in the dozens of trails the park offers. Some trails are marked so you aren't completely lost, but the ones that are marked lead to some pretty interesting things. One trail in particular leads to the tail end of property which is hundreds of acres. Nearby farms and farmhouses mostly.
There was one farm house in particular that caught my eye, because it had a giant water slide in it's back end:
Now, what's a guy gotta do to get an invite to this exclusive water slide? From the looks of it, it seems like it's in good working condition. This guy has a chance to be hero next year, and send an open invite our way to have some fun on the farm in 2020.