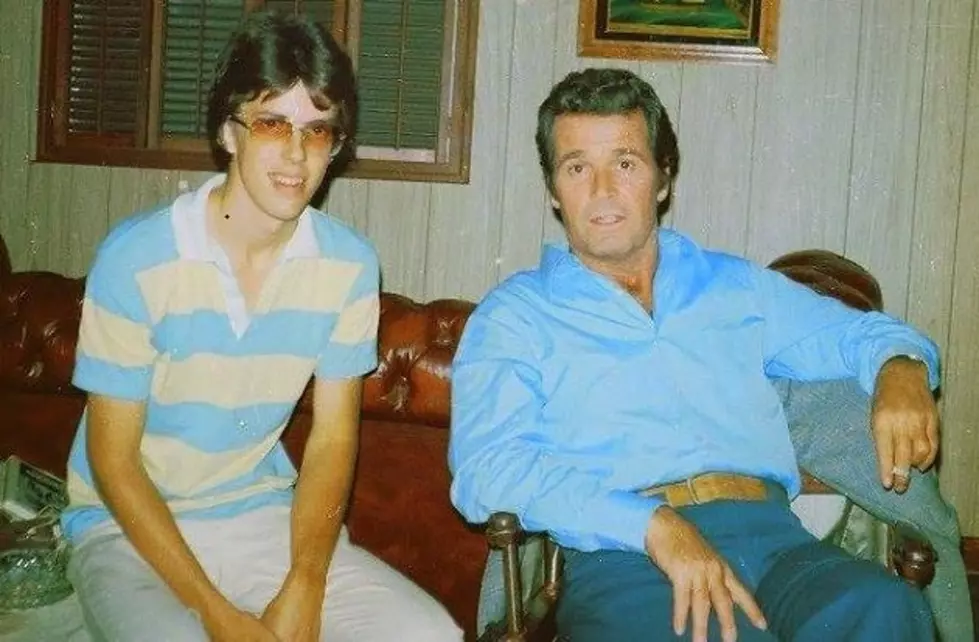 When Your Favorite TV Star Turns Out to Be A Cool Guy
Robert Howe and James Garner on "The Rockford Files" set circa 1978. R Howe-Facebook
Most people do not get the chance to find out if their favorite television or movie star is as cool as they imagine. On the other hand, some do.
Michigan native Robert Howe did. A big fan of the 1970's TV series "The Rockford Files" starring the late James Garner, Howe, in his early 20's, decided when his family moved to southern California in the late 70's, he would try and meet Garner.
Not only is the story about how they met a great one, but what happened after that is just as impressive.
Howe tells The Richard Piet Show he went to Paradise Cove, off the Pacific Coast Highway in Malibu, California, where some exterior shots of the show were filmed. There was a motor home parked near the entrance. He knocked on the door. It opened, and there was James Garner seated inside, with his good friend and actor, the late Luis Delgado.
"C'mon in here, son," Howe remembers Garner saying, after telling Delgado he'd hoped to have Garner autograph a picture.
Not only did Garner sign the picture, but he took Howe under his wing, allowing Howe to become an intern on the set for two years. Howe became part of Garner's work family, one many have said was a tight-knit group.
After some years living in California, Howe is back in his native Michigan these days, a husband, a father and a grandfather. He is also an author, who has written about his experiences on The Rockford Files set. "The Rockford Files Behind the Scenes: My Personal Files" is available from Amazon and other retailers. He makes his home in central Michigan and has family in Battle Creek.
I have been lucky enough, too, to meet some other folks who worked closely with Garner on the program - which happens to be my favorite, too. It wasn't as easy as walking up to a motor home on-set, but almost. The advent of social media has allowed me to interact with Rob and others who knew Garner and say equally nice things about working for him.
Click the player below to hear more about Howe's days on set of "The Rockford Files," how Garner always had time to sign an autograph - and that Firebird. Oh, that Firebird! See a sampling of photos below, as well.