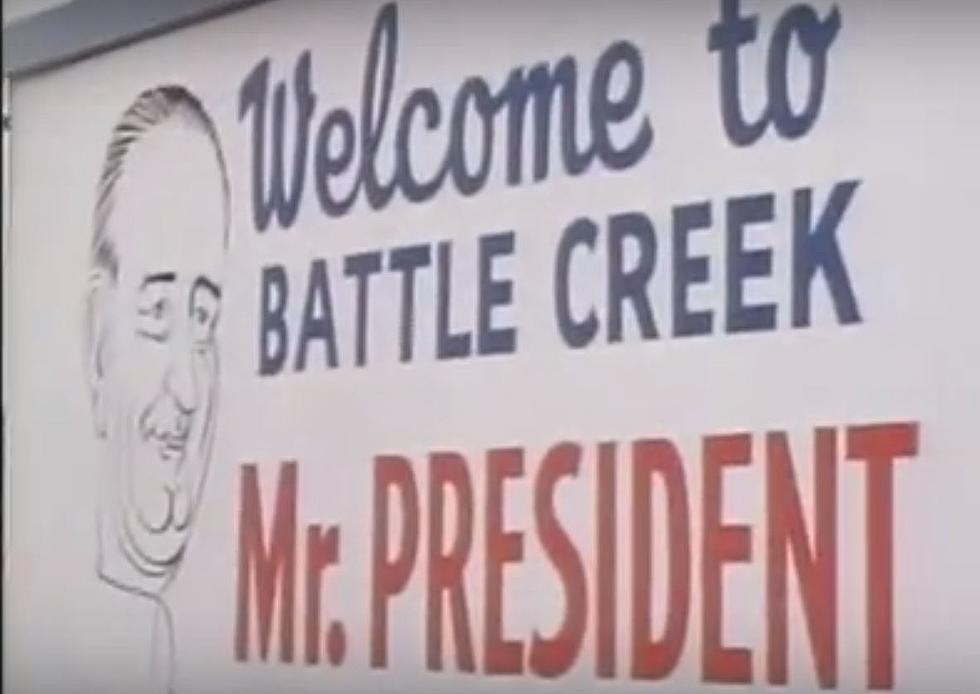 Why Do You Think President Trump Is Visiting Battle Creek?
LBJ in Battle Creek 9-3-1966-Public Domain
The knock on Battle Creek is that in the grand scheme of cities in Michigan it is considered on the small end.  In fact Battle Creek has a population of approximately 51,000 people and is the 24th largest city in Michigan.
So the question remains why you do think President Trump's campaign election team decided to visit us here in Battle Creek and not Kalamazoo for his "Merry Christmas Rally"?
You probably do not remember but one of President Trump's first big appearances as a candidate back in the summer of 2015 was in Birch Run Michigan, a Saginaw County village best known for their factory outlet mall.  Why Birch Run in 2015?  Perhaps for the fact that Bay and Saginaw counties were badly hurt by the decline of the Michigan's Big Three automakers and their linked network of suppliers as well as their tool and die shops after the passage of NAFTA.  Then came the ensuing offshoring of American manufacturing jobs to China.  These issues have both been and are being addressed by President Trump and his administration.
Many are saying for President Trump to win re-election he must once again win right here in the great state of Michigan.
Because of choosing Battle Creek over Kalamazoo I guess Kalamazoo can no longer look down their noses at Battle Creek, perhaps it can be the other way around now?