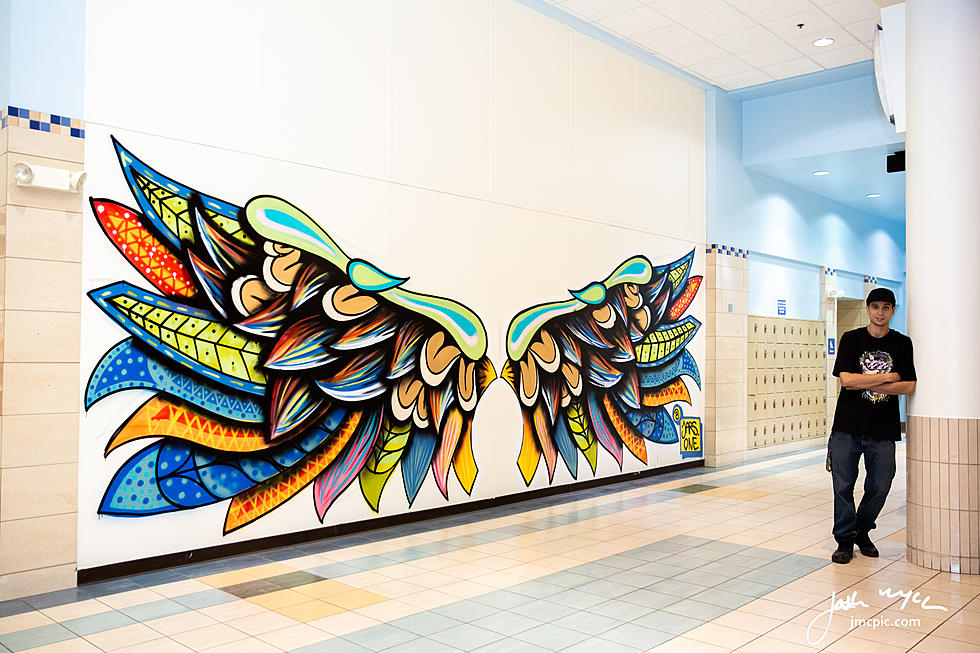 Art Competition At Battle Creek's Lakeview Square Mall
Jar Ones standing next to his mural at Lakeview Square Mall in 2018
From now until March 21st, individuals can view the artwork of local students at the Battle Creek Optimist Club's second annual Excellence in Art competition at Lakeview Square Mall.
During the 13-day contest, the artwork of children in kindergarten through 12th grade from participating schools in Battle Creek and Calhoun County will be on display throughout center court. The public can view these pieces any time during mall business hours.
On Friday, March 22nd, recognized judges, including local artist Jaziel Pugh, will review the work of the talented young contestants, assessing them on skill and originality. Awards will be presented for individual 3D art, individual 3D art runner-up, individual 2D art, individual 2D art runner-up, individual overall prize winner and group art winner. A best in show award will also be given to an individual artist and a group.
An open-to-the-public gala will also be held that day to raise money for the schools. During the evening event, attendees can bid on select pieces in a silent auction. A live artist demonstration will take place, and guests can watch a work of art as its created and have an opportunity to take the piece home. One hundred percent of the proceeds raised from any artwork sold will be donated to the artist's school.
Tickets are available in advance for $20 or $25 at the door. For more information, contact the Battle Creek Optimist Club at 703-901-1245.