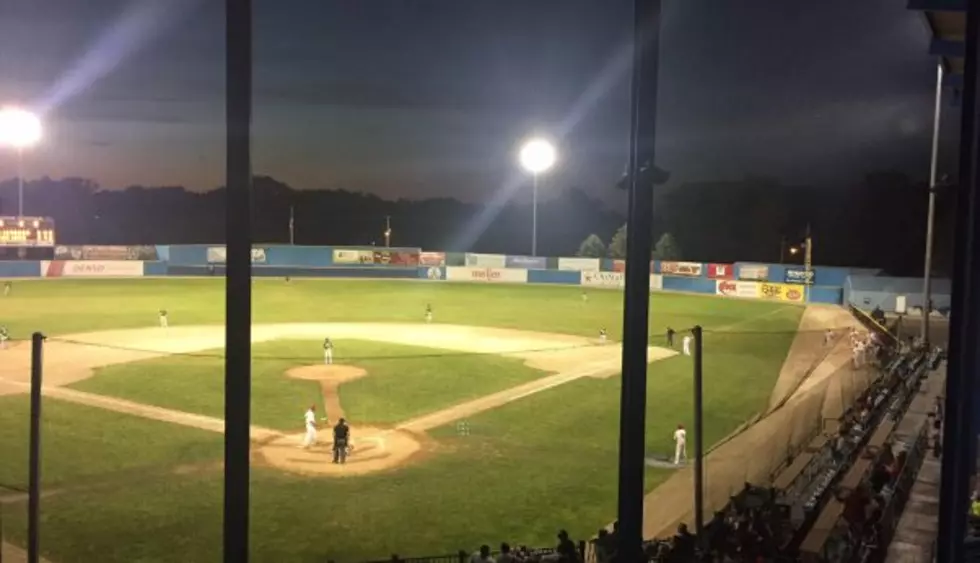 Bombers Staying Right Here in Battle Creek
CO Brown-Bombers Photo
(Press Release From Battle Creek Bombers)
Battle Creek, Mich. – The Battle Creek Bombers are staying put here in Battle Creek.  The Northwoods League franchise and the City of Battle Creek announced an extension on the Bombers' current lease, which was set to expire following the 2016 season.  The extension adds on another five years, meaning the Bombers will continue to call Battle Creek and C.O. Brown stadium home through at least 2021.
Assistant City Manager Ted Dearing - on behalf of the City of Battle Creek - released the following statement regarding the new lease extension.  "We are very excited to continue our relationship with the Battle Creek Bombers. The team has become something akin to an anchor institution in our community with an ever expanding fan base. Five more years of Bombers Baseball is just what the doctor ordered. We are glad that they will continue to call Battle Creek home."
The Battle Creek Chamber of Commerce was equally as pleased upon completion of the lease extension.  Chamber President Kara Beer commented, "Nothing says summer here in Battle Creek quite like the famous Twinkie Dog, L'eggo My Eggo Burger, PoptarKo, and Bombers at C.O. Brown Stadium… We are delighted to see the Battle Creek Bombers continuing their relationship with the City of Battle Creek for five more years. We are anxious to see the improvements that have been made in the off-season and welcome the boys of summer back to Battle Creek… Let's play ball Battle Creek!"
The Bombers first called Battle Creek home during their inaugural season of 2007, and captured a Northwoods League World Series Championship in 2011.  During the 2013-2015 seasons, the Bombers gained national attention through their often outlandish food creations, while setting new single season attendance records along the way.  In 2015, the Bombers hosted a franchise record 44,670 fans.  In 2016, the Bombers will celebrate their 10th anniversary here in Battle Creek.
Bombers General Manager Tony Iovieno also commented on the extension agreement, saying "We couldn't be more excited to continue our great relationship with the City of Battle Creek.  There was never a doubt that Battle Creek was the right home for the Bombers.  This is a great day for the Bombers, the City of Battle Creek, and all of our fans."
The Bombers will begin their 10th season of play here in Battle Creek on Tuesday, May 31st 2016 as the Battle Creek Bombers play host to the Madison Mallards.  The team is now taking reservations for their new 5-Game Pack, along with season ticket and group outing deposits, at www.battlecreekbombers.com or by phone at (269)-962-0735 and by emailing info@battlecreekbombers.com