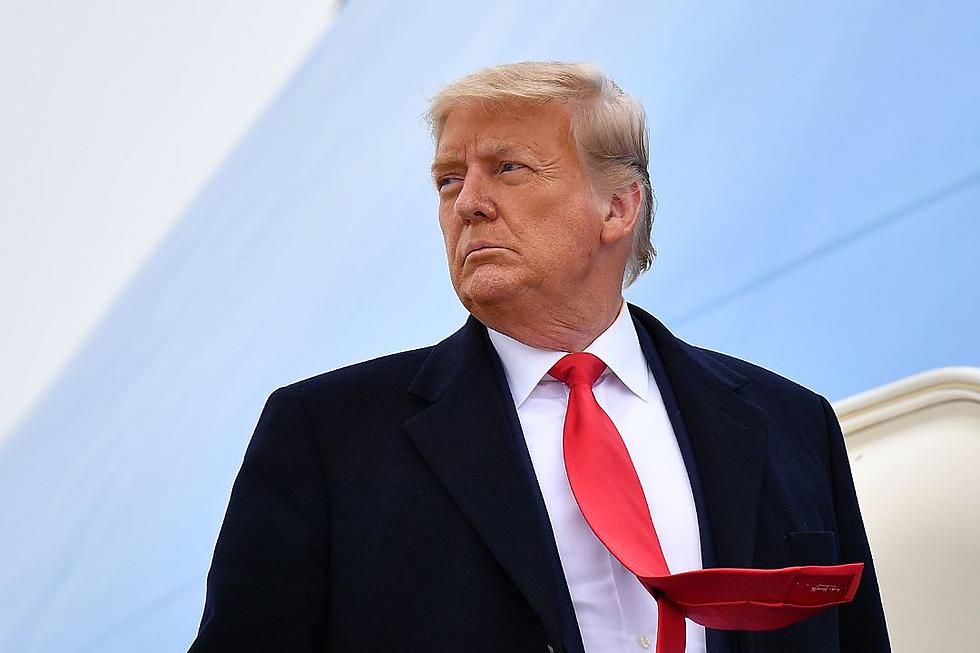 Donald Trump Reportedly 'Reveling in Being Back in the News' Amid Possible Indictment
MANDEL NGAN/AFP via Getty Images
Despite a potential impending indictment, former president Donald Trump is allegedly in "high spirits" and happy to be back in the spotlight.
Trump is set to possibly be indicted Wednesday (Mar. 22) amid an ongoing probe. In 2016, the business mogul allegedly paid hush money to adult film star Stormy Daniels to keep her quiet about an alleged affair.
Despite the possible indictment, sources told Page Six that the 76-year-old is "reveling in being back in the news and the center of attention."
The insider continued that the politician "thinks this 'trumped-up charge' will help him with his base."
"Trump appears in high spirits and exudes positive energy. He's busy rallying the members to his side both on the golf course and in the club's dining room and walkways… Wherever he appears, it's a mini-campaign rally with people greeting him, surrounding him, voicing their support," the source added of Trump, who is currently in Mar-a-Lago in Palm Beach, Fla.
READ MORE: Ex-White House Staffer Says Trump Made Her 'Unemployable'
Page Six reports Trump's team is hoping to monopolize on the news ahead of a potential 2024 presidential bid.
"They are very pumped about this… The Manhattan DA, NYPD and even the Department of Justice were trying to work out a quiet handover coordinated with the Secret Service — and Trump was having none of that. If an indictment and arrest happens, he wants it to be public," a source detailed.
Trump's team reportedly wants to "try and film and document it with their own camera crew."
Last week, Trump shared a post on social media platform Truth Social urging his supporters to protest if he were to be arrested.
"Protest, take our nation back," he wrote, according to People.
Celebrities Who Have Been Arrested