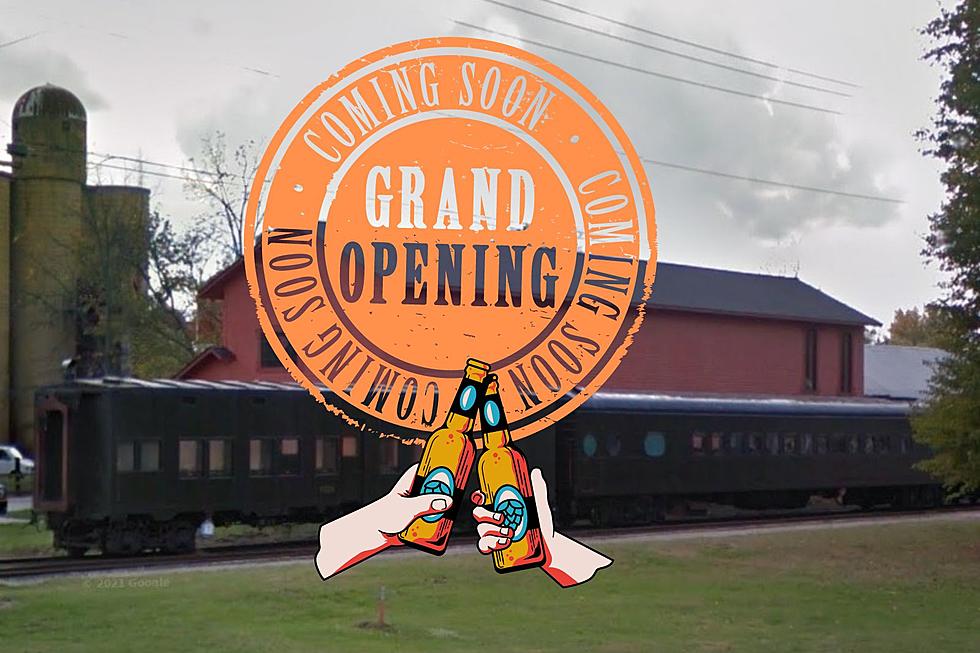 Southwest Michigan's Newest Ale House Set to Open in Coldwater
Google Maps/Canva
A slice of Southwest Michigan history is set to see new life as a grill and ale house in Coldwater.
Located along the railroad tracks next to Coldwater's original train depot, Trainwreck Grill & Ale House is set to open its doors and welcome its first customers on Saturday, March 11.
I've had my eye on this up-and-coming eatery for a while now, but in light of numerous setbacks and delays, I was starting to lose hope that Trainwreck would ever come to fruition.
Owner Elizabeth Arva told the Coldwater Daily Reporter after purchasing the buliding in April 2022 she was convinced she and her staff could open the restaurant in about 6 to 8 weeks. Here we are, nearly a year later, and Trainwreck is finally ready for business!
History of the Depot
According to Michigan Railroads, the century-old freight depot was once a station on the Lake Shore & Michigan Southern's "Old Road" line which ran between Toledo and Chicago.
Over the years the building has housed everything from the Claremont House restaurant to Carnegie's on the Tracks to Los Tequilas Mexican restaurant. After sitting vacant for the last 3 years Arva, who has extensive experience in the food service industry, chose the depot as the perfect home for her eclectic-style eatery.
On the Menu
Is the cuisine American? French? Italian? Arva says her menu includes a little bit of something for everyone. In her interview with the Coldwater Daily Reporter Arva joked,
There is nothing on the menu you'd be scared to eat...We're just a nice place in Coldwater to go to lunch or take someone to dinner.
Expect to find everything from street tacos, flatbreads, Cajun chicken alfredo, and maple glazed salmon on the menu. And of course lots of thirst-quenching Michigan-brewed beers on tap!
The restaurant will be open Sunday to Thursday 11:00 a.m. to 9:00 p.m., Friday and Saturday 11:00 a.m. to 10:00 p.m., and closed Mondays.
Check out the menu and more photos here.
Tour Warner Vineyards' New Train Car Airbnb in Paw Paw
The historic 1912 train car sits just outside the winery's front doors!
The Bucket Bar in Union City, MI Is For Sale
Located at the heart of Union City, the asking price includes the restaurant/bar and 3 bedroom home.