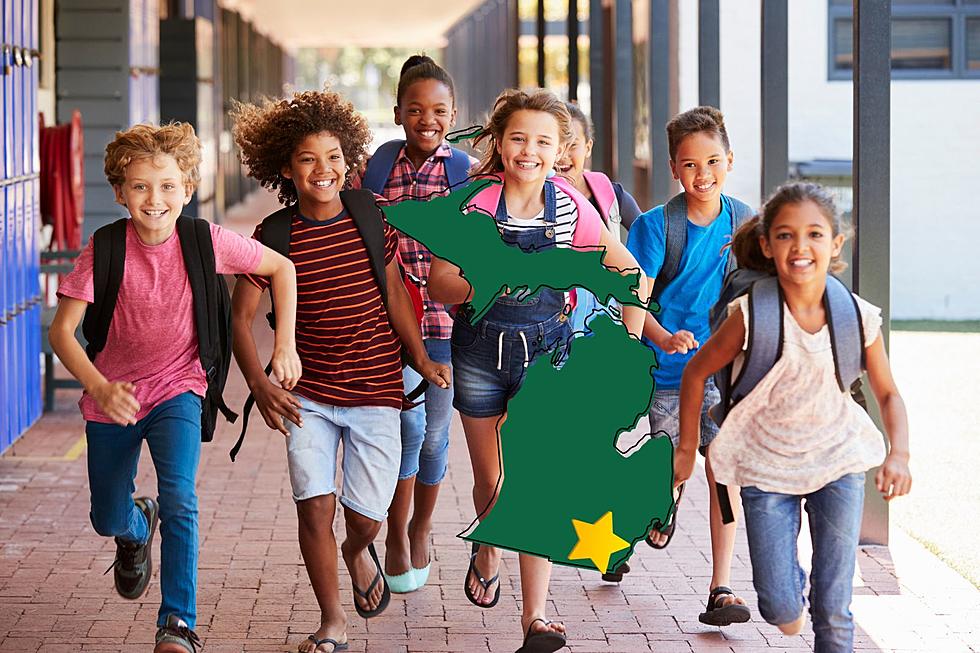 Michigan School District Named One of the Best in America
Canva
We all want the best for our children, but some things are harder to control than others. Location plays such an underrated role in how our children develop and grow into contributing adults in society. We don't always get to choose our location quite as much as ad we'd like so we make the best of it.
Still, many of us take pride in where we or our children attend school regardless of those circumstances. If you're lucky enough to live in the right school district, you're sure to be filled with pride for your children knowing that they are getting a quality education in a great environment.
Niche recently unveiled its top school districts across the country, and admittedly, Michigan didn't fare too well overall. Michigan had just six school districts rank in the top 100, four in the top 75 and one in the top 50. All things considered, making the top 100 is a massive accomplishment for any school district. The basis for faring well is more in a comparison landscape. For example, Illinois had four of the top 5 school districts in the entire country and nine in the top 25.
Nonetheless, the Novi Community School District took the top honors for the state of Michigan, ranking No. 35 in the country. The district has 11 schools total with roughly 6,612 students and a solid 17:1 student-teacher ratio.
The teachers are fairly well compensated, earning an average of $68,386. This is thanks to only 1.5% of teachers in the district in their first or second year teaching and the quality job they do for their students. Novi Community School District students have a 93% graduation rate and an average SAT score of 1350 and an ACT score of 31. The district gives the Univerity of Michigan and Michigan State University roughly 1,000 students each.
The Novi district scores well across the board in Michigan as the No. 25 best place to teach, No. 30 for best teachers, No. 62 for athletes, and No. 78 for diversity.
The schools in the Novi Community School District are:
Novi Woods Elementary
Novi Middle
Novi High
Deerfield Elementary
Village Oaks Elementary
Parkview Elementary
Novi Meadows
Orchard Hills Elementary
Novi Virtual School
Novi Career Preparation High
Novi isn't the easiest school district to move into, however. Out of all the A+ grades Niche gives the school district, the C+ grade for cost of living is earned. With a median household income of $100,311, median home value of $336,000 and rent prices averaging at $1,428, it takes quite the setup to live in Novi. By all accounts, it's a great place to live in Southeast Michigan - if you can afford it.
The Top-25 Places to Live in Michigan
According to
Niche
, these are the top-25 places to live in Michigan.
Gallery Credit: Jacob Harrison
Top 12 Michigan High Schools For Athletes
Where do Michigan's student-athletes thrive the most? According to
Niche
, these are the 12 best schools in Michigan for athletes.
Gallery Credit: Jacob Harrison
The 15 Safest Places to Live in Michigan
According to
Safewise
, these are the 15 safest places to live in Michigan.
Gallery Credit: Jacob Harrison