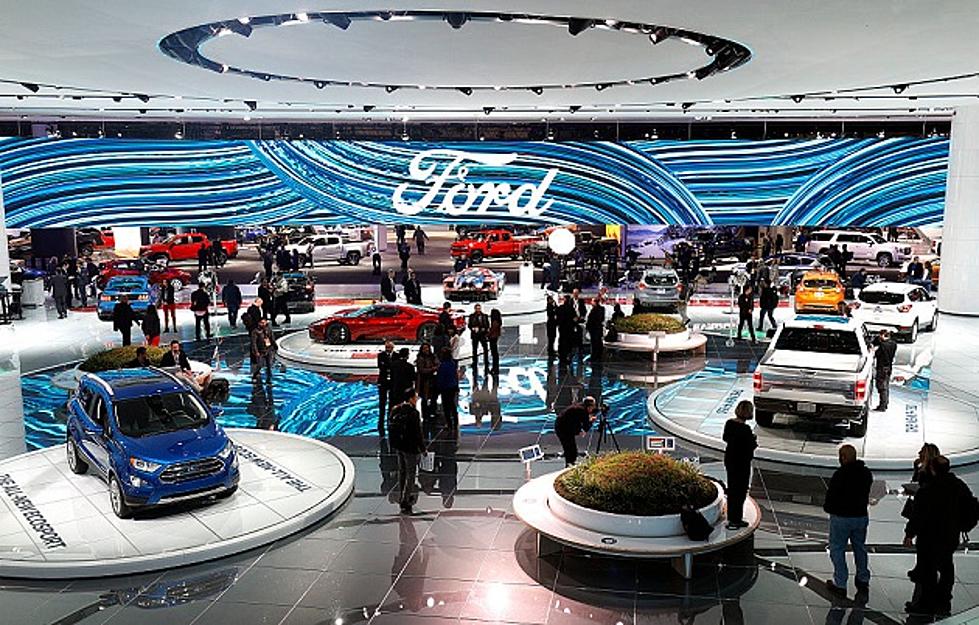 Auto Industry Shines At 2017 Detroit Show
Ford display at the 2017 North American International Auto Show in Detroit. Getty Images
During the media preview days, Detroit Free Press auto writer Mark Phelan joined some 5000 other journalists from all over the world for first-time sightings of new models and the overall pomp and circumstance of a new model year in Michigan's number-one industry.
The Detroit show is considered the premier event in North America, thus the glitzy unveiling of new models and black tie charity event the Friday before public days. Click the player below the photo gallery to hear Phelan tell WBCK about his favorites from the show, as well as those which garnered the most buzz.
Click the player below to hear Mark Phelan's visit with The Richard Piet Show on WBCK.