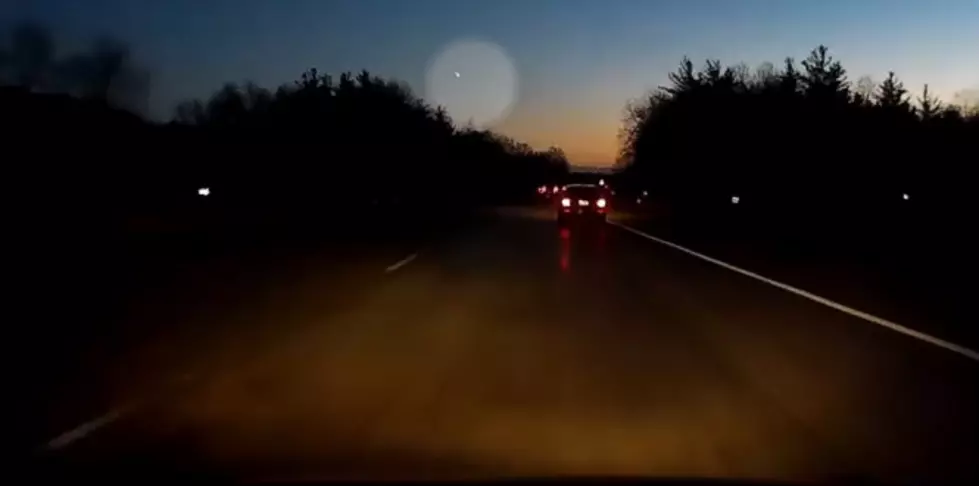 Watch Fireball Meteor Light Up Sky Over Grand Rapids
DriveByAndy/YouTube
The sky over West Michigan lit up with a meteor streaking across the sky the day after Christmas, December 26, 2016. See the video captured along US 131.
This is dash cam from SB US-131 just north of Rockford, MI. A little hard to see, but you can see it near the middle of the picture just above the trees around the 7 second mark, it lasts about 3 seconds.

 
Change the resolution on this video to 1080p HD to get the best view of the fireball.