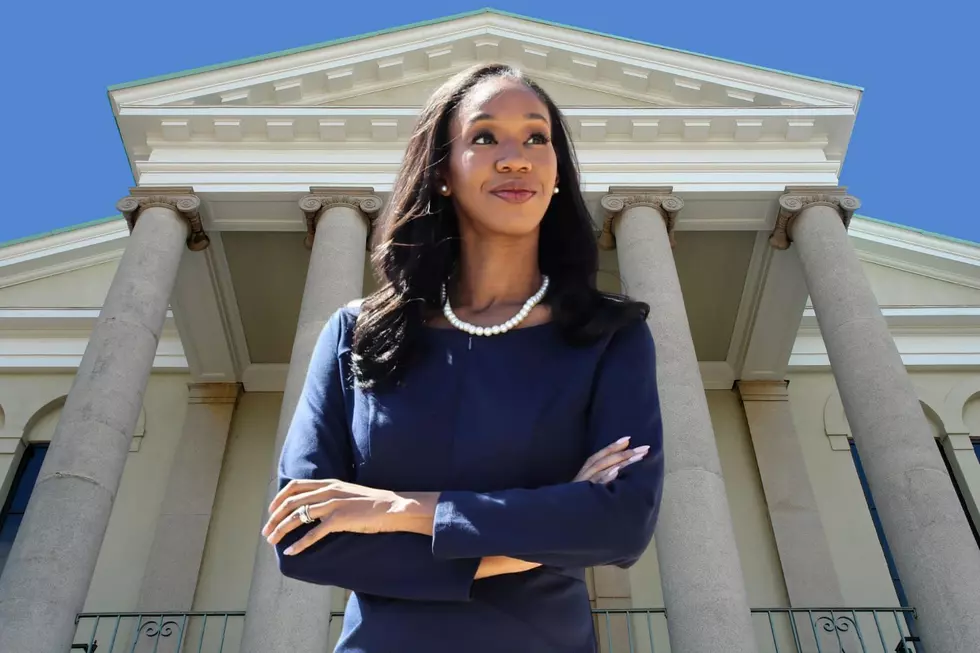 Black Girl Magic! Kyra Harris Bolden will be the first black woman in Michigan Supreme Court
Canva
Shout out to Governor Gretchen Whitmer!
You probably want to know why...
She plans to appoint Kyra Harris Bolden to the Michigan Supreme Court.
Again, you are probably wondering why this is a big deal to me.
It's a big deal because Kyra Harris Bolden will be the first Black woman to be appointed to the state's Supreme Court ever!

Currently, Bolden is a state lawmaker and licensed lawyer from the Detroit area.
Whitmer told The Detroit News,
"She will bring a unique perspective to our high court as a Black woman - and as a new, working mom - that has too long been left out. Kyra is committed to fighting for justice for generation, and I know she will serve Michigan admirably, building a brighter future for her newborn daughter and all our kids."
Kyra Harris Bolden was a Democratic nominee in the November 8th election. However, she finished in the second position under Brian Zahra.
The 34-year-old will be replacing former Chief Justice Bridget McCormack, who announced back in September that she will be retiring at the end of the Michigan Supreme Court term.
McCormack plans to become the CEO of American Arbitration Association-International Centre for Dispute Resolution in New York.
That means Bolden will be sitting in the seat starting next year.
Bolden also will have to run for re-election in 2024 so she can complete the rest of McCormack's term.
As of right now, Governor Whitmer is scheduled to make her formal announcement of Bolden's new position later Tuesday afternoon.
The Best Places To Live In Lansing In 2022
Looking around to see where the best locations are to live in Lansing?
Niche did a survey
on the Lansing area and compiled a list of the top places to live in Lansing. Take a look at the list below. The list was determined by crime rates, housing trends, and local schools.