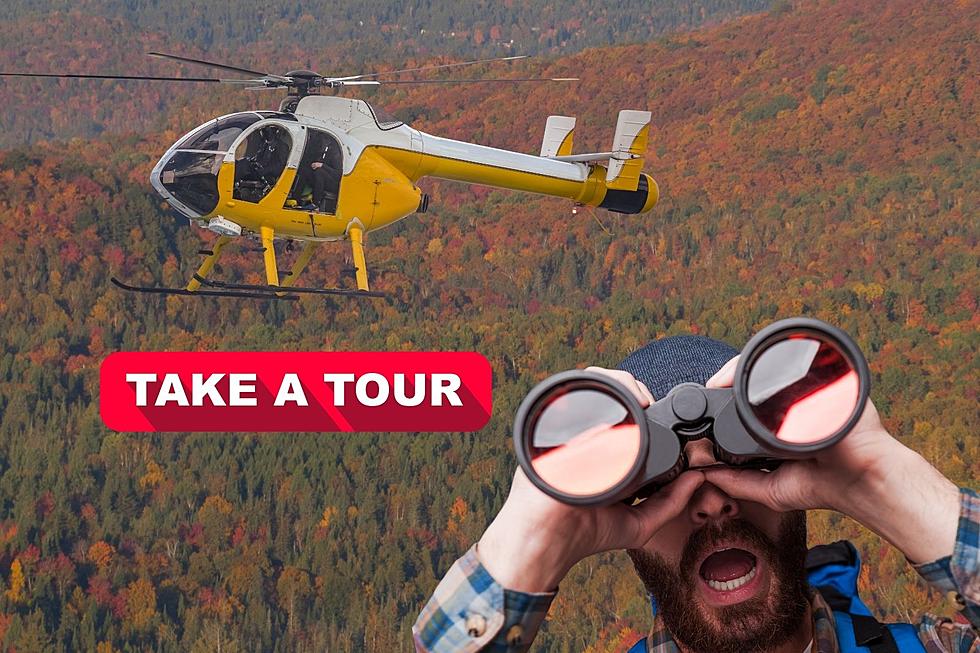 Enjoy Peak Fall Colors With These 3 Helicopter Tours Offered in West Michigan
Canva
It's getting to be that time of the year; peak fall foliage is right around the corner here in West Michigan.
If you've traveled, well, anywhere throughout West Michigan recently you can't help but notice all the colors that are starting to pop throughout the treetops. The good news? We haven't even gotten to the best part yet!
The bad news? Once we reach peak fall foliage it's all down hill from there, folks. Not too much longer and all those leaves will soon cover the ground-- but we've still got some time. Not much, but a little.
Although we have some amazing fall color experiences here in The Mitten, like the chairlifts at northern Michigan ski resorts or the "longest timber-towered suspension bridge in the world" the SkyBridge, which is about to celebrate it's 1 year anniversary. But in my opinion the best way to see fall color is from the air!
3 Helicopter Tours You Can Book in West Michigan This Fall:
Peak fall foliage is almost here and the best way to experience these colors is from above! Here are 3 businesses who offer helicopter tours of fall color along the lakeshore.
Gallery Credit: Lauren Gordon
What's on your fall bucket list this season?
9 Scenic Fall Chairlift Rides in Michigan
Soar high above Michigan's beautiful fall foliage!
3 Historic Covered Bridges You Can Actually Drive Across in Michigan
According to Pure Michigan there are only 3 historic covered bridges in the state which are open to vehicular traffic. Did somebody say road trip?!
Gallery Credit: Lauren Gordon