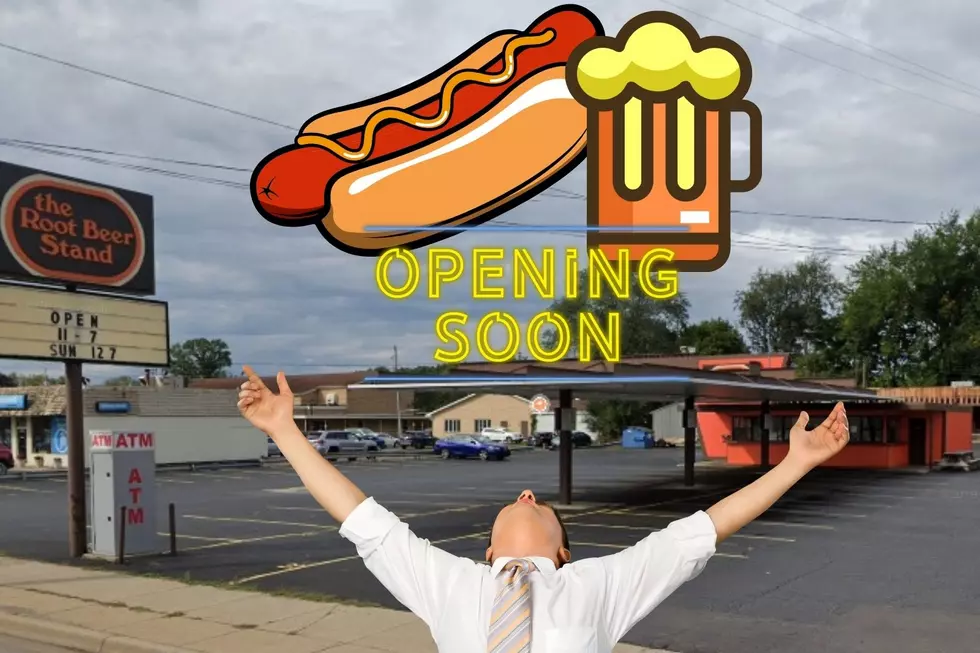 The Root Beer Stand in Kalamazoo Announces Opening Date for 2023 Season
Google Maps/Canva
Forget the Punxsutawney Phil or Michigan's Woody the Woodchuck, this is the only true sign of spring's imminent arrival in Michigan: The opening of The Root Beer Stand.
It's been a long, cold winter without Kalamazoo's favorite drive-in diner but this news gives me hope. You'll soon be able to satisfy your root beer and Coney dog cravings as The Root Beer Stand has announced their opening date for the 2023 season!
About The Root Beer Stand
According to MLive, The Root Beer Stand first started in downtown Kalamazoo as a destination for homemade root beer in 1931. Now in its 92nd year in business, current owners Abby and John Copp stay true to the original recipes.
In the '60s The Root Beer Stand expanded to two locations, one on South Westnedge and the other on Portage Street. The Copps own the Westnedge drive-in and their brother and sister-in-law own the Portage Street restaurant. It truly is a family affair!
2023 Season
Mark your calendar for Monday, February 13 when both drive-in locations will open for the season. Hours of operation will be Monday-Saturday 11:00 a.m. to 7:00 p.m. and Sunday noon-7:00 p.m.
Amy Copp tells MLive,
Everybody thinks we are a little bit crazy opening in mid-February, but I feel it just gives everyone hope for a little warmer weather and that excitement for something new, something fun that comes with that
Ain't that the truth! Just like Oberon Day in Michigan signals spring has arrived, The Root Beer Stand's opening means warm weather is fast approaching. February 13th (the day before Valentine's Day) can't get here soon enough!
Southwest Michigan Drive-Ins
The Root Beer Stand is generally the first drive-in diner in the area to open for the season, which means places like Corky's in Allegan, Red's Root Beer in Paw Paw, and Short's Root Beer Stand in Coldwater will soon follow suit.
I'll admit there's a shameful secret I've been keeping: having grown up in Allegan I'm a Corky's die-hard. I've never eaten at The Root Beer Stand-- but don't take my Kzoo card just yet! I promise to make 2023 the year I try this Kalamazoo staple. What should my first order be?
Read More: Old School Drive-Ins Across Southwest Michigan
Kalamazoo Woman's Maternity Shoot At The Root Beer Stand
The shoot started out as a joke kinda like "wouldn't it be funny if we did a maternity session here at The Root Beer Stand?" Then the more I thought about it I was like okay we are going to make this happen.
Vintage Hamburger Diners and Michigan's First Drive-in Restaurant