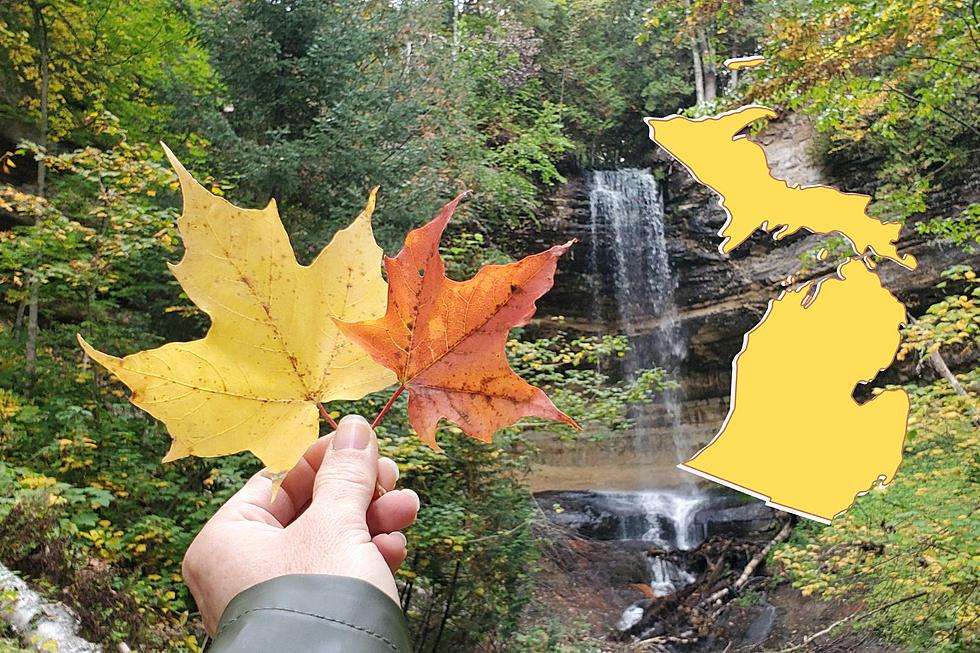 Michigan Named One of the Top Fall Destinations in America
Canva
Favorite seasons are always objective, but for me it's Fall. Football, Halloween, cool temperatures, no allergens in the air - it's damn near a perfect season.
I moved to Michigan roughly a year ago just in time for Fall and it made for an excellent welcome to my new home in the Mitten State. That's why it really should come as no surprise that Michigan is one of the country's best states to visit during the Fall.
According to a study from LawnStarter, Michigan is the No. 4 best country to visit during the Fall season in the country thanks to its high marks in Fall scenery, outdoor recreation, entertainment and safety.
The safety mention may surprise you a bit, but it has more to do with natural disasters than the safety you may be thinking of. LawnStarter's study focused on wildfire and hurricane risks during the Fall to determine each state's safety ranking. Michigan, of course, doesn't have too much to worry about in those areas. As such, Michigan is the 12th-safest state in the country during the Fall season, the safest among the top-5 states overall and second safest in the Top-10 behind Minnesota.
Ahead of Michigan in the overall rankings were, in order, California, New York and Washington.
Michigan was ranked as the No. 5 state for Fall entertainment thanks to its healthy number of Fall festivals, hayrides and cideries, which Michigan ranked second in the country for.
With over 800,000 acres of state and national parks, Michigan ranked No. 7 in outdoor recreation. This portion of the study focused on nature heavily because, naturally, the more outdoor space to enjoy Fall foliage, the better. Michigan has gorgeous Fall views and plenty of places to enjoy them undisturbed.
Speaking of Fall foliage and scenery, Michigan also ranked No. 7 in this regard, tying the No. 1 spot with 12 expected weeks of fall foliage. Unfortunately, Michigan didn't seem to get nearly enough credit for its scenic drives. Other states may certainly have more options or longer trails, but does it really get better than the Tunnel of Trees this time of year?
10 Spots In Kalamazoo With The Best Fall Colors
Nature Preserves, Trails, and Parks in Greater Kalamazoo with great scenery, amazing nature, and an amazing array of fall colors!
17 Fall Flavors That Are Better Than Pumpkin Spice
For those who dislike the ever-so-loved pumpkin spice, here is a list of 17 alternative fall flavors that taste better than pumpkin spice.