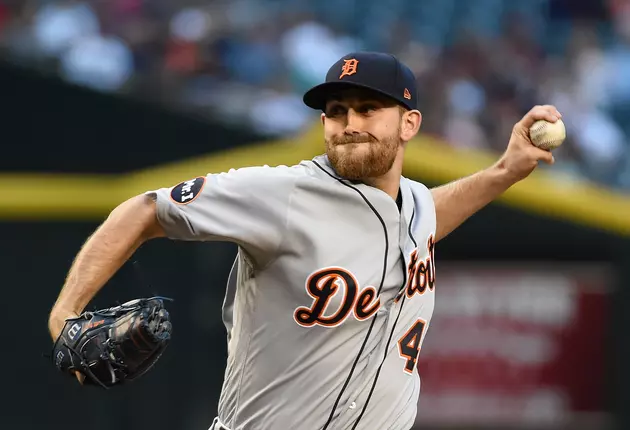 Tigers Bats Go Quiet in the Desert
Detroit Tigers pitcher Matt Boyd deals towards home during his start against the Arizona Diamondback May 10th. (Norm Hall - Getty Images)
The Tigers managed just five hits in a 7-1 loss in Phoenix. James McCann drove in Justin Upton in the second inning on the Tigers lone extra base hit.
Matt Boyd (2-3) threw six innings and gave up just three runs in the loss. The Tigers bullpen didn't hold up as well, as Anibal Sanchez allowed three runs in his lone inning of work. He allowed back-to-back homers to Yasmany Tomas and Brandon Drury.
The Tigers have now fallen back to .500 as they head back to California to take on the Los Angeles Angels in a four-game series. The Angels have been slumping, losing six of their last 10 games.