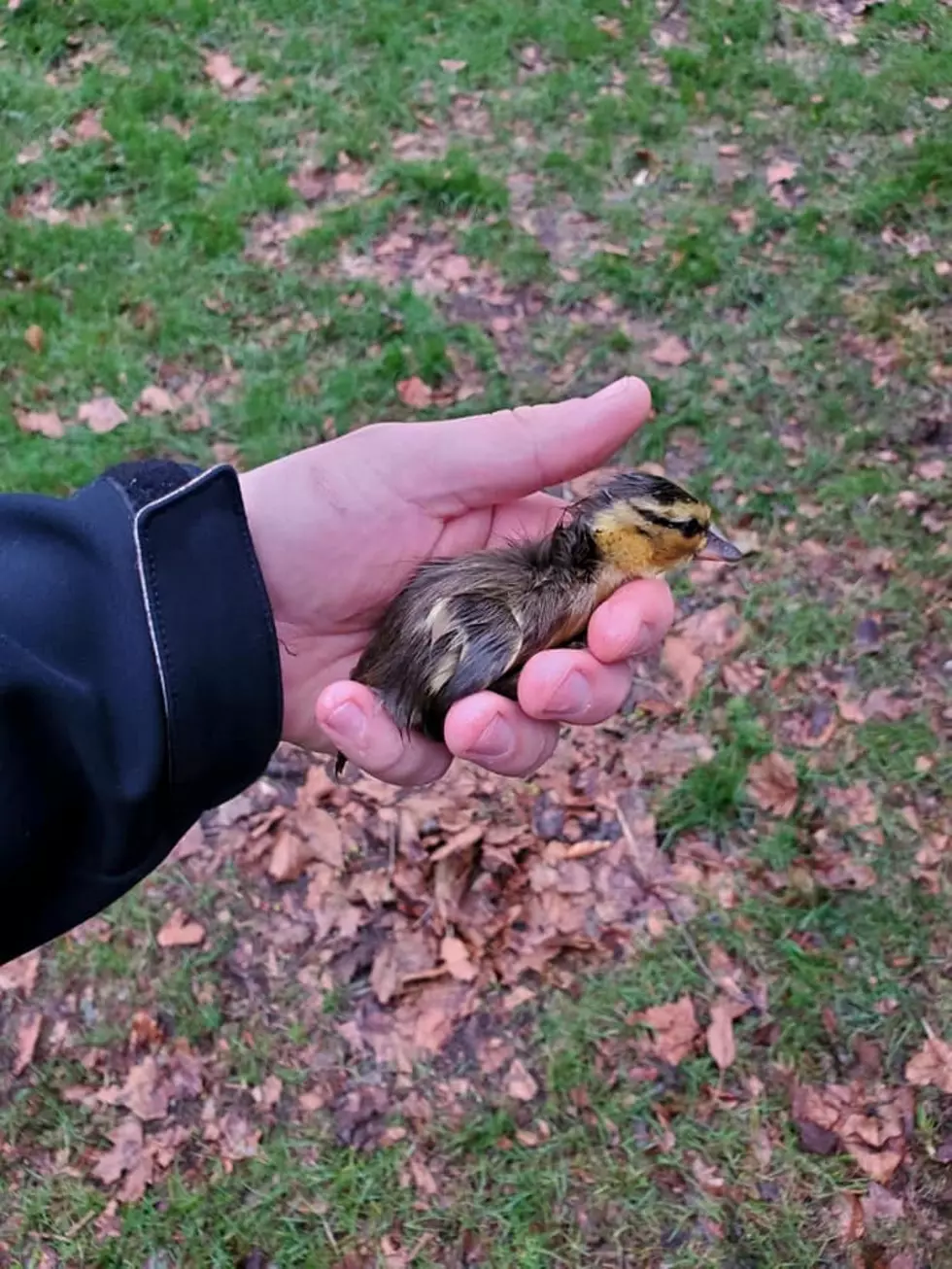 Adorable Rescue Part 2: Portage Firefighters Are At It Again
Courtesy of Portage Police & Fire
A firefighters work is never done. Last week we showed you and an adorable and feathery rescue after two ducklings had become trapped in a storm drain located on Mallard Circle. Firefighter Tom O'Reilly and Firefighter Nick Haverkamp from engine 1212 in Portage were able to rescue and the reunite the two ducklings with their mother and six siblings.
Monday May 6th, brought another rescue. This time Portage firefighters Trent McAlary, Dan Farmer and Jake Wnuk with "B" shift at Station One removed twelve ducklings out of a storm drain on Currier Drive in Portage.
As you can see, a storm drain is no place for baby ducks. All twelve were safely removed from the storm drain and reunited with their mother. Many in the community are applauding the Portage Fire Department for their compassion toward the young wildlife in the area.
Portage Police and Fire are now advising "area water fowl to maintain vigilance while on family outings."