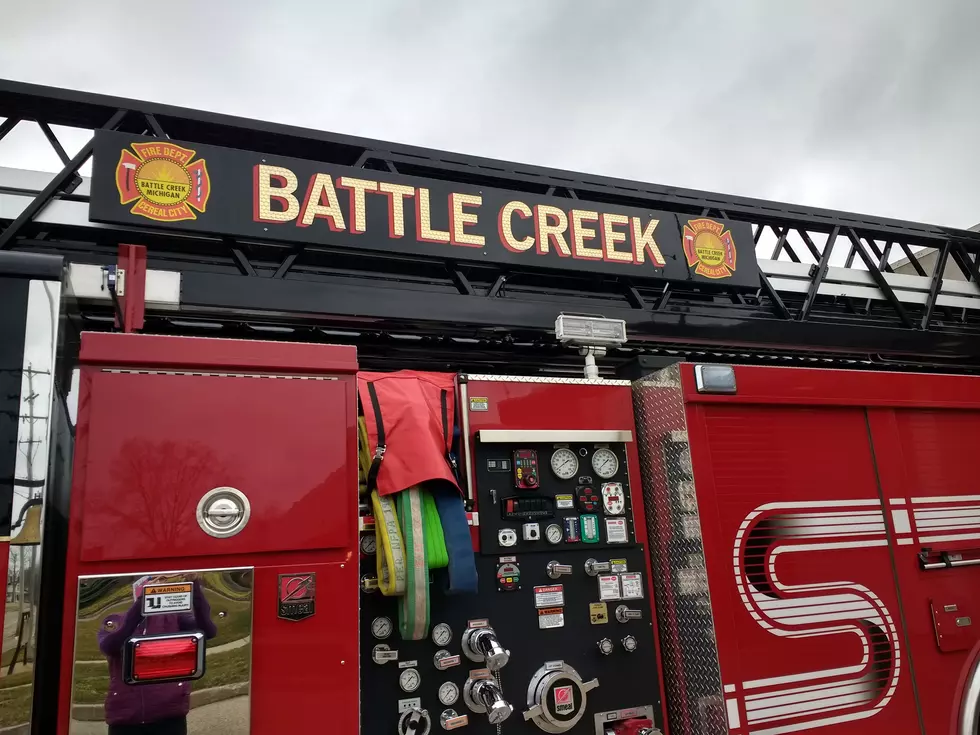 Still No Cause Reported For Saturday House Fire In Battle Creek
Truck 6 (Provided By The City of Battle Creek)
No new details have been released about a fire at a house in Battle Creek over the weekend as officials continue to determine the cause. Fire crews were called just after 4:30 am Saturday to a structure at 82 Byron Street.
When they arrived at the scene, firefighters saw smoke coming from the rear of the one-story single family residence. With quick action, they were able to extinguish the blaze and contain the damage mostly to a bedroom where the fire originated. Overhaul was performed to extinguish hot spots that spread to the ceiling and attic space, where some additional damage was reported.
The wood structure home is said to have been built in 1920 and was occupied, but there are no reports of any injuries and a monetary damage estimate is unknown. The fire is still being investigated.
We will provide any information as it becomes available.