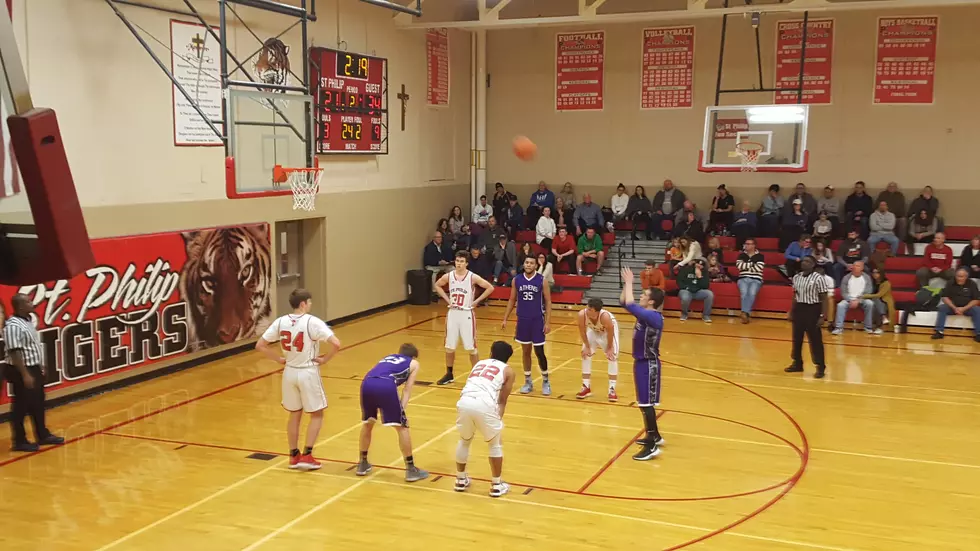 HS Basketball – Honorable Mention Athens Earns Road Win (VIDEO)
Athens guard Job Hall attempts a free throw at Sheila Guerra Gymnasium at St. Philip January 14, 2019. (Photo - Nathan Adams)
The High School Basketball season reached the halfway mark for some teams last week, only meaning the proximity of weeks before Districts begin.
Our Game of the Night took us to St. Philip on their final regular season Monday contest, as the Fighting Tigers welcomed the undefeated and newly-minted honorable mention in Division 4 - the Athens Indians.
The two teams had played each other in non-conference action for a number of years, but this was just the second season where they played in Southern Central Athletic Association play. It's been an even series over the last five seasons, with a 3-3 tie over the last six meetings. They each won on their home floors last season.
Check the recap below, along with the only other game in the area Monday night involving two other area squads.