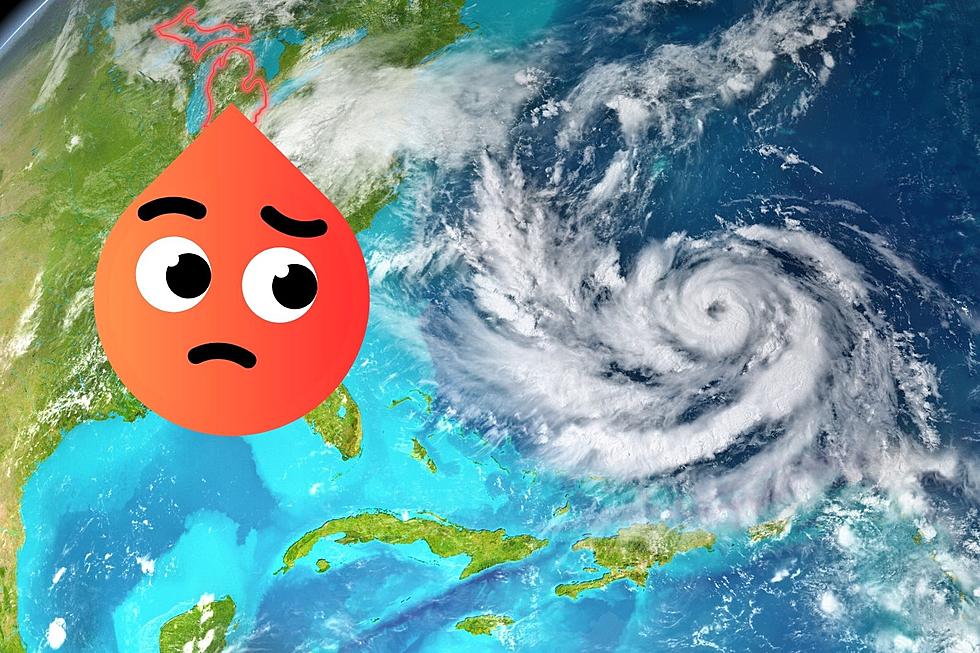 Michigan's Worst Hurricane in State History Was Actually in 2008
Canva
Hurricanes are something I grew up with down in Alabama. I remember Ivan and Katrina all too well. As Hurricane Idalia makes landfall in Florida Wednesday, It would at first seem difficult to relate Michigan to what is happening in the Sunshine State this week.
But believe it or not, the Mitten State does have its own history with hurricanes. Obviously, location is everything when it comes to tropical storms and Michigan is about as well positioned to avoid these natural disasters as any state. Still, the Weather Channel was able to narrow down the worst hurricane to ever hit all 50 states and Michigan had an event listed.
It was in September of 2008 when Hurricane Ike made landfall in Texas after ripping through the Caribbean and then traveling northeast, impacting portions of southern Michigan. According to the Weather Channel, Ike caused $18 million in damages in Michigan, a slight percentage of the $33 billion it did in the United States alone.
Ike produced five tornados in Michigan. The strongest was in Northwest Wayne County outside of Detriot, an F2. The other four were weaker and touched down primarily in Southwest Michigan near Kalamazoo.
Vicksburg saw the most rain from the event, catching five inches.
Hurricane Ike was a terrible category 4 storm that lasted just over two weeks on land. Wind speeds reached 145 MPH and 214 people lost their lives.
However, Hurricane Ike isn't the only notable hurricane Michigan has dealt with in its history. The "White Hurricane" of 1913 was a notable winter storm that packed hurricane-force winds and resulted in roughly 250 lost lives and a dozen shipwrecks.
Earliest First Snowfall Dates for Michigan Cities
Snow doesn't typically begin to pile-up in most of Michigan until November or December, but not all years are typical. Here's a look at the earliest snowfall ever recorded for several Michigan cities, according to
ExtremeWeatherWatch.com
.
Tips to Stay Safe During a Winter Storm
The Michigan State Police have put together eight tips to help keep you safe during a winter storm.