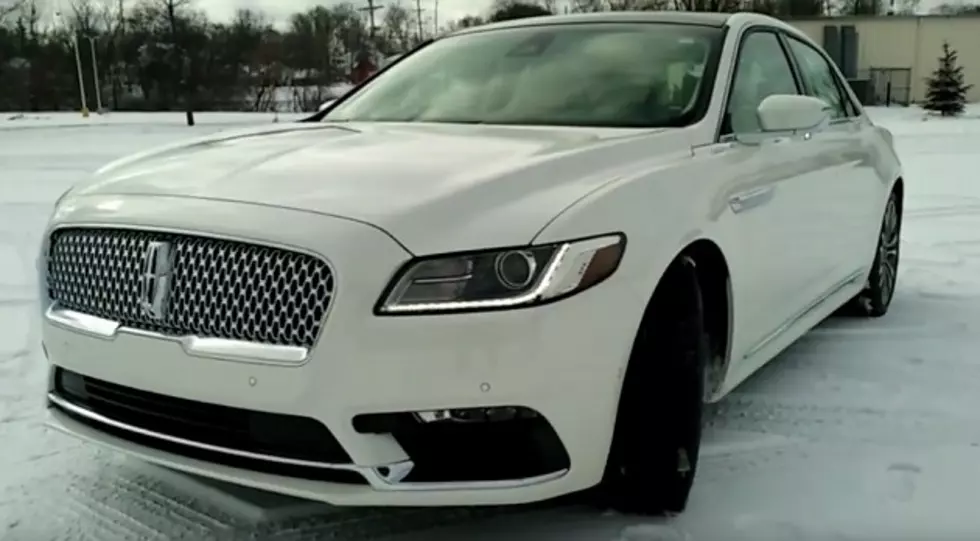 Richard's Ride: 3 Wow Factors of the 2017 Lincoln Continental
TSM WBCK
Lincoln's latest luxury vehicle has come to a dealer near you - Lakeview Ford Lincoln - and it's a gorgeous car. And, it strikes a cord with Lincoln lovers (and others as well) because of the name: Continental.
And it should. The Continental name has a long history with Lincoln. In fact, at one time, "Continental" was its own brand - not just a model. But as a model, the name dates back to the 1930's. The last Continental was sold as a 2002 model, and the name went away. That was part of a movement in American luxury circles to change names to letters and numbers, more like the European and Japanese luxury marques.
But, alas, Continental is back. And how! Here are three 'wow factors' of the new Continental:
Great Styling
The new Continental is a great balance of well-liked European styling cues and the roomy feel of a larger, American luxury car.
Black Label
The up-level "Black Label" is being called an "experience" by Lincoln for discerning customers who want special themed trim (Continental has three different Black Label trim lines) and concierge service with their purchase. Think of it as an exclusive "designer" model and experience that starts with a single point of contact (concierge), a mobile showroom that comes to you, and free car washes and detailing during the time you own the vehicle.
30-Way Power Seats
Continental boasts a power seat with so many settings, you're bound to find just the right one. A favorite feature: Seat bottom bolsters that extend out for greater support under the thigh. Click the video below to see how they work.
Kudos to Lincoln for not only resurrecting a name with brand value that strikes a chord, but keeping an American large luxury sedan feel with popular modern styling cues that import buyers like.
Check it out - in the video - and at Lakeview Ford Lincoln in downtown Battle Creek.