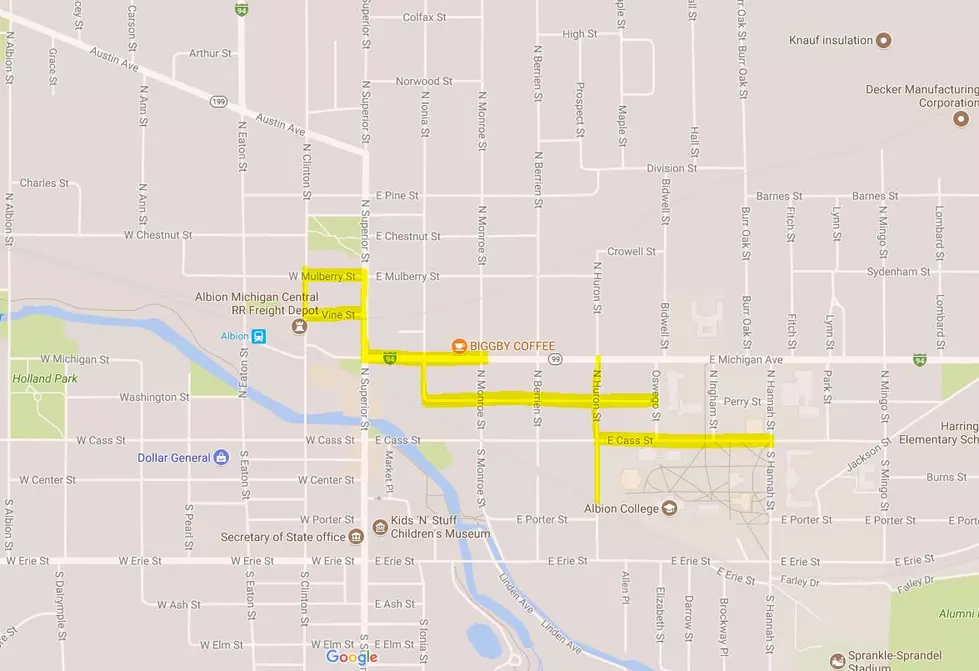 Boil Water Advisory for Downtown Albion Now Until This Weekend
The highlighted areas affected by a boil water advisory in Albion November 2nd. (Source - Google Maps)
The advisory was put in place as construction continues to the water system in the Superior Street construction site. The work is expected to be completed around 4pm Thursday with the advisory in place until sometime Saturday, November 4th.
The affected area includes West Mulberry and Vine from Superior to Clinton, a small portion of Clinton between Mulberry and Vine, North Superior from Mulberry to East Michigan, East Michigan from North Superior to North Monroe, North Ionia from Perry to East Michigan, Perry from North Ionia to Oswego, North Huron from East Cass to East Michigan, South Huron from East Cass to the railroad and East Cass from Huron to Hannah.
The maps above highlights the affected areas in the Boil Water Advisory.