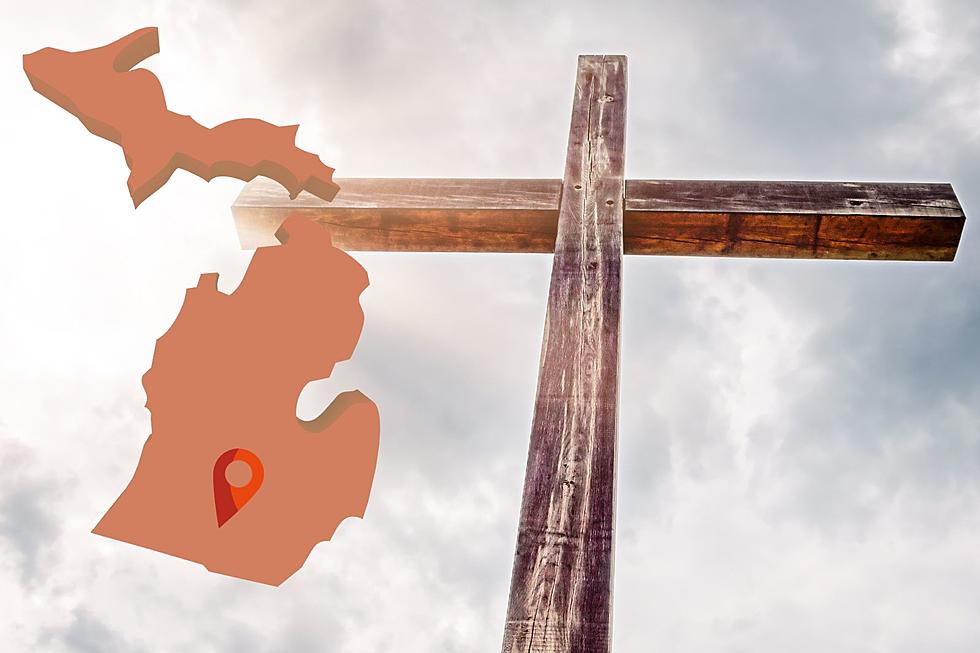 One of Christianity's Most Famous Hymns Was Written in Albion, MI
Canva
Thinking back to the days of spending Sunday mornings in an old Baptist church in "Nowhere", Alabama, and some of the hymns still stand out in my mind. Religion can always be a touchy subject, but there's no denying that a lot of classic church hymns are beautifully composed pieces of art.
In my experience, it doesn't appear many churches use classic hymns much anymore. For better or worse, a lot of modern congregations have stage bands who tend to play more contemporary Christian worship music. If there's one negative from that, it's how some of these genuinely beautiful songs could be lost to time.
That said, growing up in the Bible Belt, I somewhat ignorantly assumed so much about my church experiences originated somewhere in the South, including these songs. They seemed to have that kind of charm to them.
Naturally, I hadn't given it much thought since. But when I stumbled across a Facebook post referencing a Michigan historical marker in Albion, I was really surprised to learn one of the more memorable songs from those days was actually partially composed in Michigan. For me, no song had that Southern feeling quite like The Old Rugged Cross. After all, Alan Jackson has a cover of the song.
The first verse and chorus of the song were written in Albion, Michigan, by Reverend George Bennard in 1912.
The verse and chorus reads:
On a hill far away, stood an old rugged Cross /

The emblem of suff'ring and shame /

And I love that old Cross where the dearest and best /

For a world of lost sinners was slain

 

So I'll cherish the old rugged Cross /

Till my trophies at last I lay down /

I will cling to the old rugged Cross /

And exchange it some day for a crown
A historical marker sign stands at the corner of Michigan Ave at College Court, at the sight of the apartment Bennard was residing in at the time. That building later became the Delta Tau Delta fraternity house until it was demolished in the 1960s. In 2020 the sign was destroyed by a car accident, but it has since been replaced due to community efforts and fundraising.
According to Hymnary, the song was published in 332 hymnals. Bennard, according to the historical marker, composed over 300 hymns with Old Rugged Cross being his most famous work by a significant margin.
The 15 Safest Places to Live in Michigan
According to
Safewise
, these are the 15 safest places to live in Michigan.
Budget-Friendly Fun in Michigan: Top 19 Free Activities
Looking for something fun to do this summer in the Mitten? Here's the top 19 options that won't break your wallet in the process. The list was compiled by Stacker using TripAdvisor ratings.