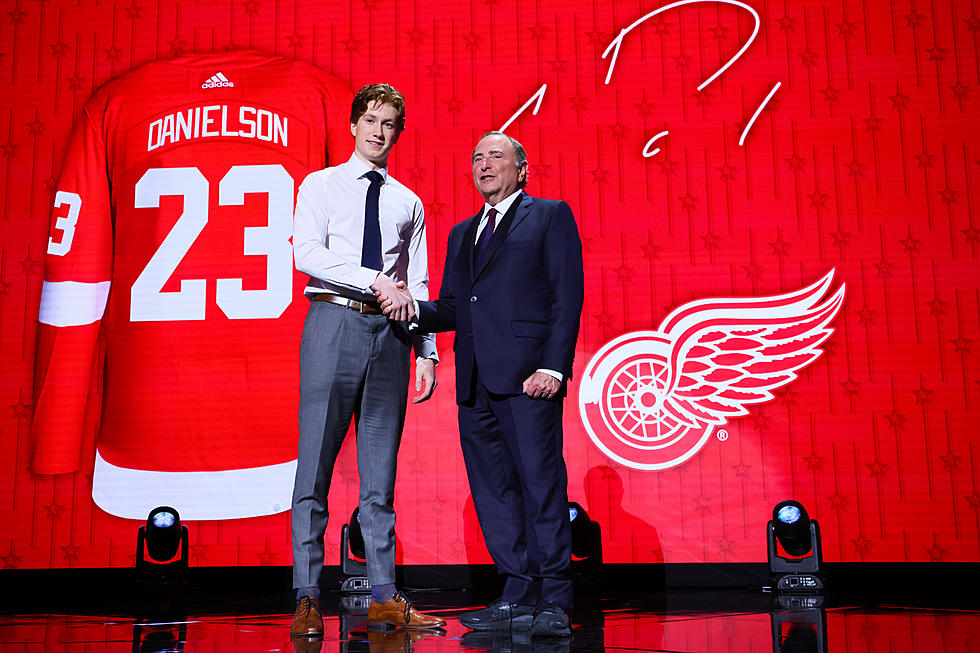 Every Detroit Red Wings First Round Draft Pick Since 2000
Getty Images
The Detroit Red Wings first round of the 2023 NHL Draft is in the books as two new additions to the roster have been made. With the 9th overall pick, the Red Wings drafted Canadian center Nate Danielson and with the 17th overall pick Swedish defenseman Axel Sandin Pellikka.
The Detroit Red Wings, just like seemingly all of the professional sports franchises in Detroit, are looking to right the ship sooner rather than later. Though the Red Wings aren't accustomed to making many first rounds selections, they have seen some success.
With only one major bust in the 15 first-round selections made in the past 22 years, it's no doubt frustrating that the Red Wings haven't seen as much success on the ice in recent years.
Still, the Red Wings have been a bigger beacon of hope for sports fans in the Motor City over the other franchises. It's been a while since that has been somewhat fulfilled though. Detroit hasn't been to the playoffs since 2016 and hasn't won a playoff series since 2013. A decade is too long, especially for a franchise that made the playoffs 25 straight years from 1990-91 to 2015-16.
Nonetheless, under first-year head coach, Derek Lalonde, the Red Wings fell just two games shy of a .500 record. A bitter 5-game losing streak to close the season kept Detroit from having a winning season for the first time in six years, but things do look to be headed in the right direction.
Ask many Detroit sports fans which coach between Lalonde, Dan Campbell or Monty Williams will have the most success soonest (sorry Tigers, we're still somewhat rooted in reality here), and a good portion will point to Lalonde.
While draft picks don't often have an immediate impact in the NHL, someone that can get on the ice sooner rather than later and help the team get back to the postseason is what fans are hoping for out of (Whoever they pick.)
With that in mind, look back on the first-round draft picks for the Detroit Red Wings over the past now 23 years below.
Every Detroit Red Wings First Round Draft Pick Since 2000
Take a look back at the Detroit Red Wings first round draft picks this side of the millennia.
Detroit Pistons First-Round Picks Since 2000
Take a look back at every Detroit Pistons first-round pick since 2000.
Detroit Lions First Round Picks since 2000
The Detroit Lions don't have a ton of drafting success to look back on, but the first round of the NFL Draft is always an exciting venture. At the very least, this list gets more and more pleasing as it nears the present day. These are the Detroit Lions first-round picks since 2000.