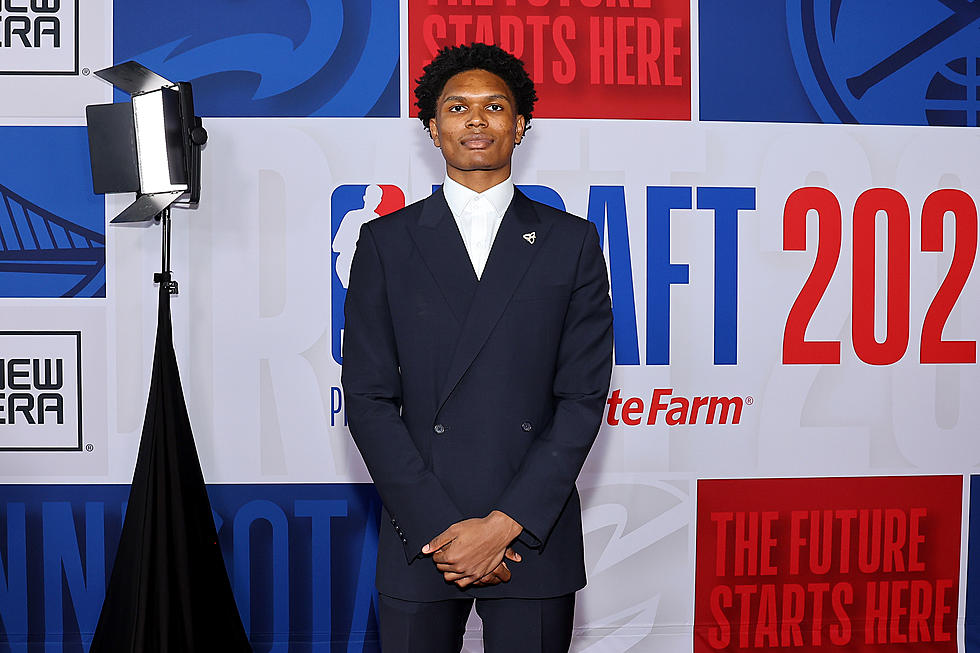 Everything You Need to Know About the Newest Detroit Piston Ausar Thompson
Getty Images
Thursday night the Detroit Pistons sat at the fifth overall pick and selected Ausar Thompson in the first round of the 2023 NBA Draft.
Thompson is no doubt one of the most gifted players in this year's NBA draft class and joins a Pistons roster that has some talent already established in its backcourt.
Of course, the Pistons finished the 2022-23 NBA season with the worst record in the league at 17-65. That had a lot to do with the loss of former first-overall pick Cade Cunningham early on in the season. Regardless, the Pistons are looking to close out a long rebuild process and are certainly hoping Thompson plays a significant role in that effort.
With Thompson's selection, it marks four straight years the Pistons have used their first-round pick on a guard, dating back to 2020 with the selection of Killian Hayes seventh overall, followed by Cunningham in 2021 then Jaden Ivey last year at pick number five. Ivey and Cunningham are the stars of the team and figure to be the primary starters once Cunningham returns to full health. Where Thompson fits in remains to be seen as free agency will take place before he sees the court in a Pistons uniform.
Still, with the investment the Pistons' front office has made means he has to make an impact and fast. So before Thompson hits the floor in the blue and red and sometimes teal, let's learn about the newest Detroit Piston.
Everything You Need to Know About the Newest Detroit Piston Ausar Thompson
Learn about the Detroit Pistons 2023 fifth overall pick Ausar Thompson
Detroit Pistons First-Round Picks Since 2000
Take a look back at every Detroit Pistons first-round pick since 2000.
Every Uniform the Detroit Pistons Have Worn
The Detroit Pistons have kept things classic outside of the late '90s shift. Here's every uniform the Pistons have ever worn.