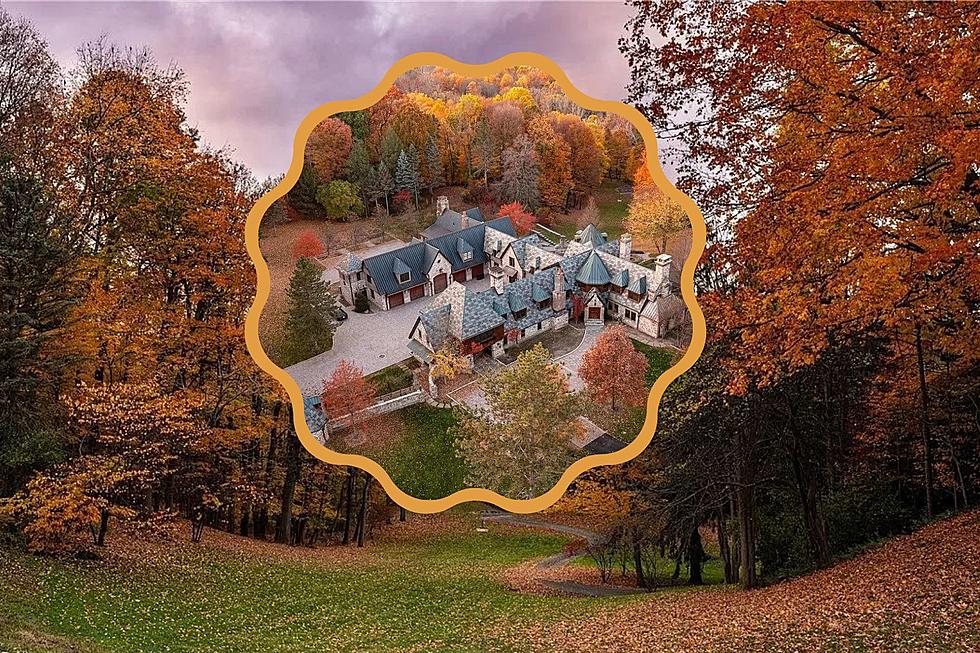 $4+ Million Ohio Home Might Have Best Fall Views in the Midwest
David B Ayers, The Agency Cleveland Northcoast via Zillow| Canva
Many places across the Midwest claim to have the best views in the fall, but select places just have the advantage. Besides, everyone knows location is everything in real estate.
When it comes down to it, when you buy a home, you want the surroundings to be just as nice as the house itself. The land value can sky-rocket your home's value, and your overall enjoyment of your home, without much effort.
Take the house we're looking at today from Waite Hill, Ohio. It'll cost its next owner over $4 million because not only is the house beautiful, but the ground on which it sits, over 14 acres by the way, is practically pristine.
Sure the views in the photos for this luxurious Ohio home aren't year-round, but they sure are enticing. Besides, if it looks this good now, it's sure to be a stunner when the snow falls or when the sun shines through in the summer. After all, it has its own private ski slope
Overall, this house is a stunner. It has six bedrooms and 10 bathrooms. The inside is slated with wood-finished walls and ceilings, fireplaces and spacious living quarters. It has all the amenities for a quiet life of luxury too, including a study perched at the top of a princess tower of sorts.
This house, which is nearing its 100th birthday, acknowledges the finer, intricate details while boasting its over-the-top luxuries in one go. Go from reading a book in that study to hitting strikes on a personal bowling lane in the game room within a whim.
Check out the incredible photos of this beautiful Ohio home below.
$4+ Million Ohio Home Might Have Best Fall Views in the Midwest
Gallery Credit: Jacob Harrison