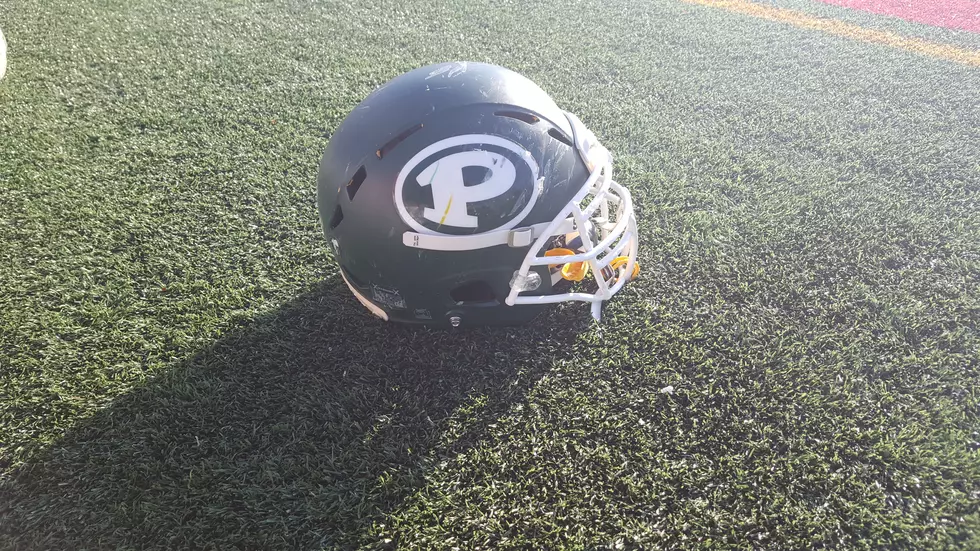 HS Football – Panthers Look to End Skid Hosting Hastings
The new Pennfield Panthers helmet. (Photo - Nathan Adams)
We enter the final third of the High School Football season, and momentum can mean everything for teams in the area.
For the Pennfield Panthers, it could be the turn of the tide heading into next season. After a Week 1 victory over Lake Odessa Lakewood, the Panthers have dropped their last five contests that included a 49-0 shutout at Parma Western last week. With injuries and youth still facing Pennfield in Week 7, they can jump out of the Interstate 8's basement with a win over the Hastings Saxons on Homecoming week.
Hastings has just one win to their record this season in a Week 3 home win over Harper Creek. The Saxons could complete the Cereal City sweep with a win tonight. The Saxons topped Pennfield last year, propelling them into a phenomenal end to 2018.
Check out the preview to today's Game of the Night, and the complete Week 7 schedule with game times for some contests this weekend.