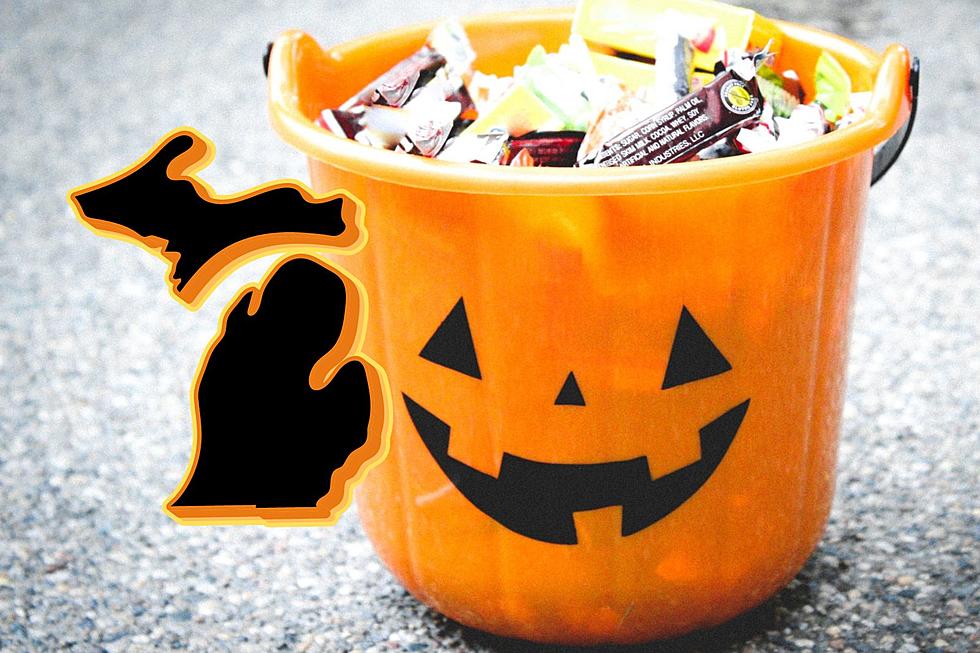 Michigan's Sweet Tooth Likes This Halloween Candy Most
Canva
It's all about the Halloween candy over the next few days. Kids in their awesome Halloween costumes are going door to door and trunk to trunk hoping to get the best candy possible. Candy prices may be up, but those little goblins and ghouls still deserve the good stuff, so don't hold out on them if you can help it.
Don't forget variety, for every chocolate-obsessed sweet tooth like mine, there's another who wants fruity and gummy candy even more.
Of course, just as there is every year, a study was recently released to determine each state's favorite Halloween candy and Michigan's top choice is a solid one, though not one of the nation's most common picks. According to CandyStore.com, Michigan is one of three states, alongside South Dakota and Indiana, that has Starburst as its No. 1 Halloween Candy. Starburst was also Michigan's favorite in the study last year.
Of the three, Michigan far and away buys the most Starburst - just over 113,000 pounds. Indiana buys 94,500 pounds while South Dakota buys just 23,000.
Starburst ranked as the nation's No. 6 favorite Halloween candy overall. The top five for the country is:
Reese's
M&M's
Hot Tamales
Skittles
Sour Patch Kids
CandyStore.com actually named each state's top three candies. Michigan's second-favorite candy was the ever-controversial Candy Corn. In third for the Mitten State was something a bit more up my alley, as Butterfinger rounded out the top three. Even still, Michigan buys more than 100,000 pounds of each of these candies.
Having more of a chocolate bias, Michigan's choice is eye-catching, but Ohio really threw me off as their favorite candy in 2023 is Blow Pops, taking over for M&Ms from last year. Don't get me wrong, they're good, but I can't binge on Halloween candy with a lollipop in my mouth, ya know? Illinois kept its 2022 favorite with the sour-then-sweet Sour Patch Kids.
Hottest Halloween Costume Trends of 2023 According to Google
From spooky to spectacular, check out what Halloween costumes are trending in 2023.
Gallery Credit: Danielle Kootman
LOOK: How Halloween has changed in the past 100 years
Stacker
compiled a list of ways that Halloween has changed over the last 100 years, from how we celebrate it on the day to the costumes we wear trick-or-treating. We've included events, inventions, and trends that changed the ways that Halloween was celebrated over time. Many of these traditions were phased out over time. But just like fake blood in a carpet, every bit of Halloween's history left an impression we can see traces of today.
Gallery Credit: Brit McGinnis