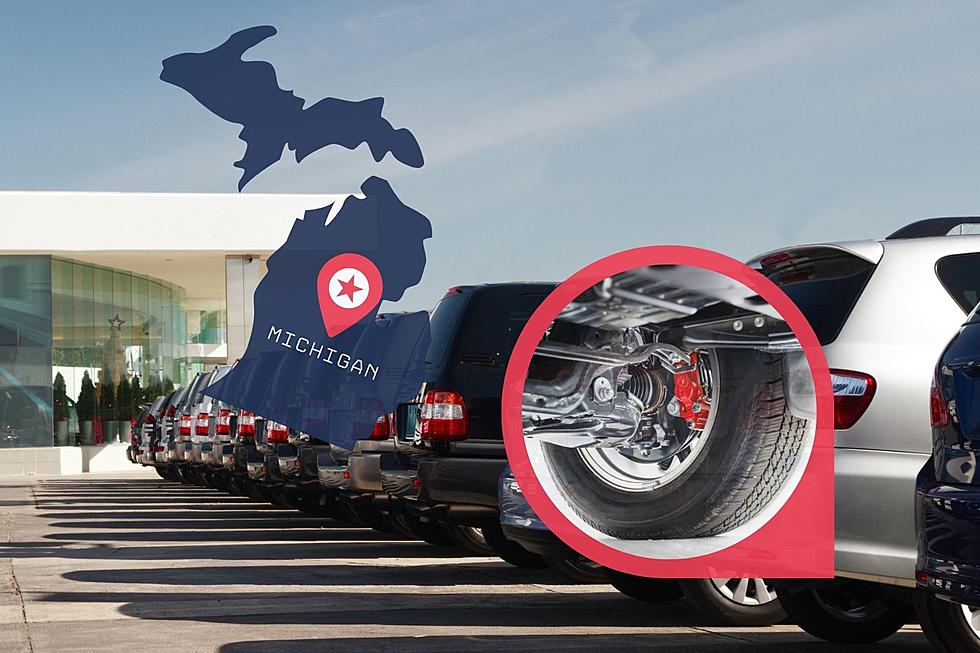 This Massive Vehicle Recall Is Sure to Impact Michigan Drivers
Canva
Drivers in Michigan should be aware of a massive recall that will impact thousands of drivers across the state. With the autoworkers strike still impacting manufacturers, it's a tough time to have a recall on one of the most popular models on the road.
Even worse, it's a big impact on Michigan's most prominent automotive manufacturer, Ford. The Ford Explorer is a popular family vehicle across the country, and no doubt here in Michigan as well. They're fairly reliable vehicles, my family drove several models of Explorers when I was growing up. However, this recall makes the vehicle anything but reliable.
According to Consumer Reports, 238,000 Ford Explorers are impacted by the recall as models from 2020 through 2022 are likely to possess the defect. The recall is linked to a faulty part that can cause the driveshaft to disconnect. If the driveshaft disconnects while the car is parked without the parking brake applied, the vehicle can roll away. If it were to instead happen while the vehicle is being driven, the SUV could suddenly lose power.
Nearly 400 reports surrounding the faulty part, a rear axle bolt, and an investigation by the National Highway Traffic Safety Administration led to the recall. Ford did try to address the problem last year with a software update that would engage the parking brake when the car was shifted into park, but that of course didn't solve the entire problem.
You can check the NHTSA's website to see if your Explorer or another vehicle has an open recall. It's always a good idea to check even if you don't drive the popular SUV while it's top of mind. If your Explorer does have a recall, you can call Ford at 866-436-7332 or contact your local dealership to have your vehicle repaired. Ford dealerships will replace the rear axle bolt and subframe brushing free of charge and also inspect the rear axle cover and replace it if it is damaged.
The 5 Top Selling Vehicles in Michigan
Go Banking decided to get to work to discover what Americans are choosing as their favorite vehicles from state to state. From lifestyles to terrain, to weather and gas prices, each state has its popular selection as to what to drive.
To find the cost to own the most popular cars in each state, GOBankingRates referenced pricing and sales data from car-research site Edmunds. Overall, the most popular vehicles in each state generally run in the $28,000 to $32,000 range, but there are some notable exceptions with extras and premium models.
Take a look at Michigan's Top 5.
Gallery Credit: Getty Images
12 Tips to Prepare Your Vehicle for a Michigan Winter
Michigan winters are brutal and are truly not for the weak. However, the smartest can also survive and thrive with these twelve tips to help be prepared for anything the winter winds gust your way.
Gallery Credit: Maitlynn Mossolle