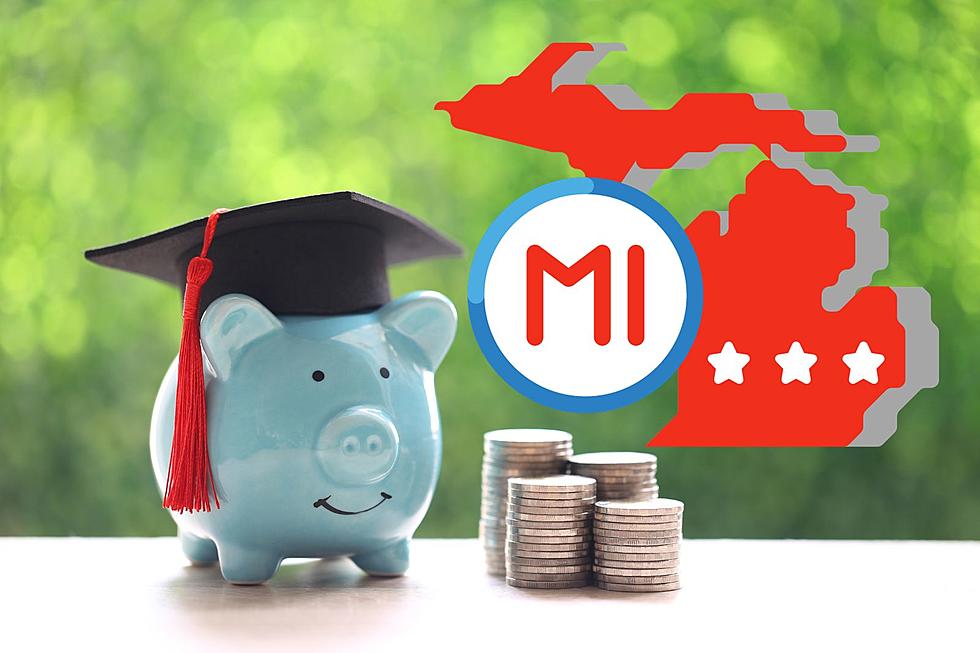 What Does Student Debt Forgiveness Mean for Michigan Borrowers?
Canva
Student debt forgiveness is back with a slightly new look, this time with a bit more conservative approach. The Biden administration has made it a point throughout Joe Biden's presidency to provide relief for student borrowers. Last year, the Supreme Court overturned one attempt to wipe away a significant portion of the debt American students had accrued over the decades.
This time around, the student load forgiveness is straightforward and understandable for who and why these debts are being forgiven.
According to Axios, "$9 billion will help 125,000 borrowers.
Of those, 53,000 borrowers will receive relief under the Public Service Loan Forgiveness program, which wipes out the student loan balance of public service workers who have worked for 10 years and made 120 qualifying payments.

About 51,000 borrowers will get the relief via an income-driven repayment plan. This will apply to people who have worked for 20 or more years but never received the debt forgiveness they were entitled to.

Roughly 22,000 borrowers who have a "total or permanent" disability will also receive the relief, the White House said."
Effectively, those who work for the public, those who are permanently disabled and those who have paid their debt for years with no true end in sight will have their student debt forgiven.
But how, and by how much, does this affect Michigan's borrowers? Mostly through the income-driven repayment plans, which have now assisted more than 800,000 borrowers nationwide.
According to Michigan Advance, the income-driven repayment plans as a result of the debt forgiveness plan provided relief for 27,740 Michigan borrowers who saw relief for a total of $1.4 billion.
The income-driven repayment plan affects borrowers who didn't have inaccuracies over a long period of time as well. as most repayment plans will be scaled. You can check your eligibility for these repayment plans here.
According to Newsweek, under Biden's presidency, Michigan has seen 28,740 borrowers have their debt forgiven, totaling $1.36 billion in student loan forgiveness.
For Michigan borrowers who still have debt to repay as repayment begins this month, the state has provided a website to aid borrowers in setting up proper repayment plans and other additional services. A link to that website is provided here.
Which Michigan Universities Are Top in Their Class?
Niche ranks universities on a number of aspects. Which Michigan universities are the best in each category? Find out below.
The Best Michigan Cities for First-Time Home Buyers
Where should first-time home buyers in Michigan shop first? According to WalletHub, these nine Michigan cities are worth a look.
Gallery Credit: Jacob Harrrison