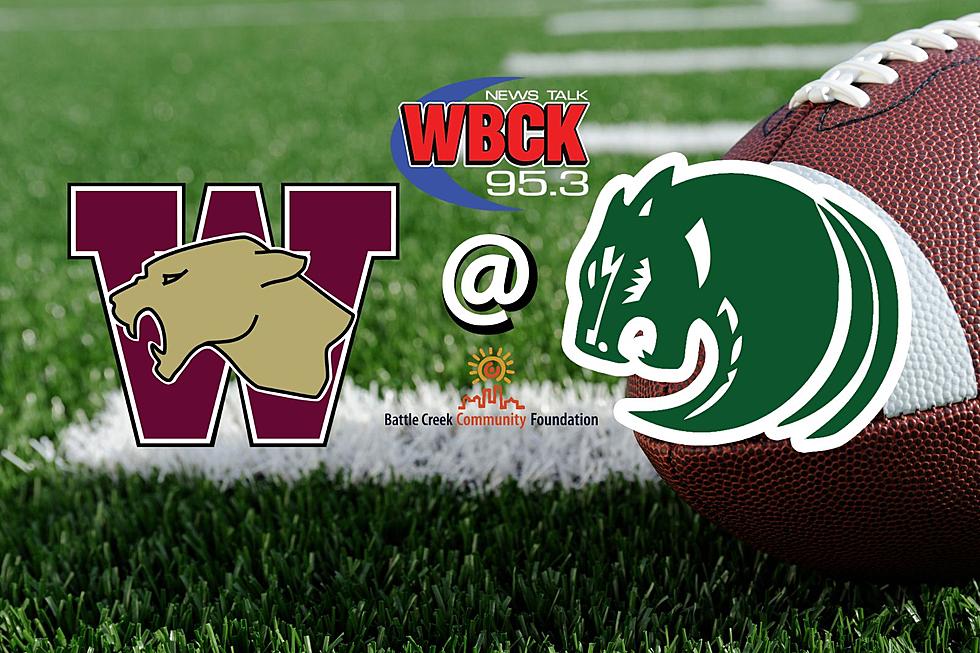 Battle Creek Game of the Week Preview: Parma Western @ Pennfield
Canva
The Week 3 slate begins for Battle Creek area high school football and WBCK will be in Pennfield tonight as the Panthers debut its renovated stadium with a new turf field. The Panthers are 1-1 on the season, already a better-winning percentage than a year ago. Tonight, Pennfield has a tough test as Parma Western, 2-0 on the season, comes to town.
A year ago, Parma Western knocked out Pennfield 64-0. The Panthers wearing green and white tonight is a much-improved program, although a 35-7 Week 2 loss against Williamston still stings. The other Panthers in maroon and gold are rolling off two impressive victories and aiming to spoil Pennfield's home opener festivities.
Pennfield Looks for Cracks in the Armor
Williamston is a good team, and putting last week behind them will be paramount for the Pennfield Panthers. The offense has playmakers, particularly in Je'Shawn Clark and Kaidan Guthrie. Clark scored the lone touchdown last week for the Panthers to bring his season total to three.
Sorting out the quarterback position may be a necessity as Calvin Paesens and Braden Campbell are still battling it out. The Pennfield offense is a spread option a-la Chip Kelly's Oregon Ducks. It can make big plays happen, it's taking advantage of the situation as a young team learning how to win that will be the cahllenge.
Defensively, the playmakers are in the defensive backfield of the 4-2-5 alignment. Isaiah Adams and Ian McClure can be effective here just as well as on offense. Brenden Back at linebacker is paired with sophomore Gavin May behind an experienced defensive line.
Parma Strikes for Gold
Parama Western is a strong football team for Pennfield to debut its new-look stadium against. The Panthers from Parma are 2-0 after hard-fought victories against Detroit Country Day and Divine Child which can mostly be attributed to the strength of their defense. Parama has allowed just two total touchdowns this season.
Parma is littered with senior players, 18 total, who were a part of the 64-0 win over Pennfield a year ago.
The linebacker duo of Landon Heavy and Gibson French is dynamic. Both make a ton of tackles and create turnovers and catching the edge against them won't be easy for Pennfield rushers.
Offensively, Reed Myers will quarterback the offense behind a mixture of experience and youth on a well-sized offensive line. Running back Alex Trudell and wide receiver Ben Parrott will be his primary weapons in the offensive attack.
How to Listen
Tune into WBCK at 7 p.m. for the Battle Creek Game of the Week presented by the Battle Creek Community Foundation. The pre-game hosted by Mike Miller will air for 30 minutes prior to kickoff at 7:00. Myself (Jacob Harrison) and Da'Jzon Hughes will be on the call providing play-by-play and color commentary respectively. Mike Miller will follow the game with a postgame show recapping the game and the action from around the area.