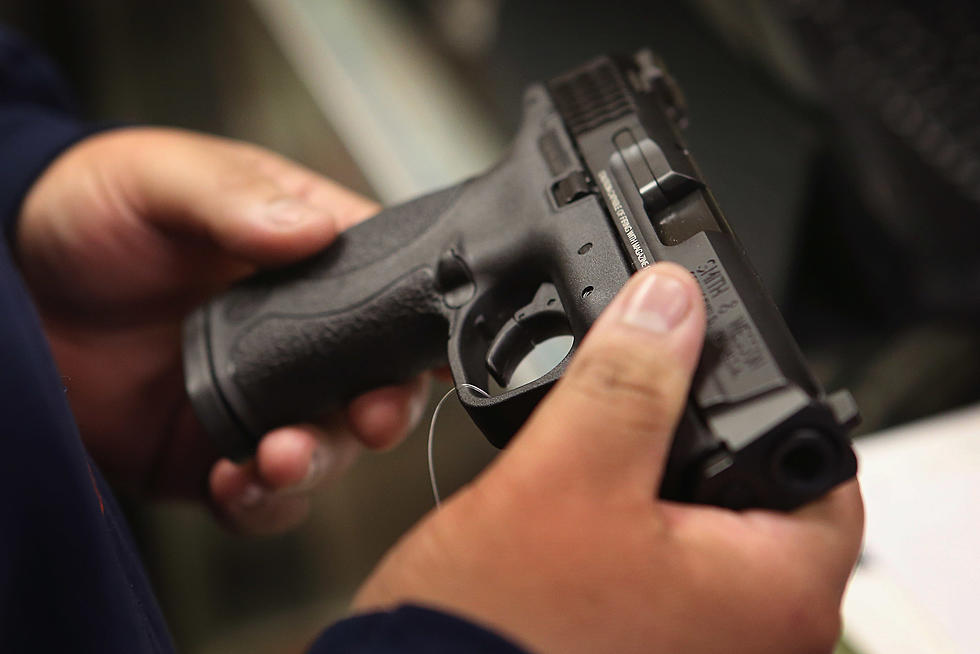 Felon Driving Drunk Tried Hiding Gun From Police After Striking Two Cars In Battle Creek
Getty Images
A 24-year-old Battle Creek man was taken into custody over the weekend after he allegedly crashed his vehicle while driving drunk and then tried hiding an illegal firearm from the police. The Battle Creek Enquirer says Battle Creek police were called to the 200 block of Iroquois St. just before 3:00 am Saturday, and at the scene they found an SUV that had crashed into two parked cars.
Witnesses say the driver had walked away from the crash afterward. Police tracked down the driver to a porch in the 500 block of Surby Ave. As they approached him they reportedly saw him throw a handgun over the fence. The man eventually admitted to officers he had been driving, and crashed the car while on the phone with his girlfriend. He was also found to have a blood alcohol level over twice the legal limit.
The man was arrested on charges of felon in possession of a handgun, carrying a concealed weapon illegally, driving while impaired and leaving the scene of a crash. His name has not been released.