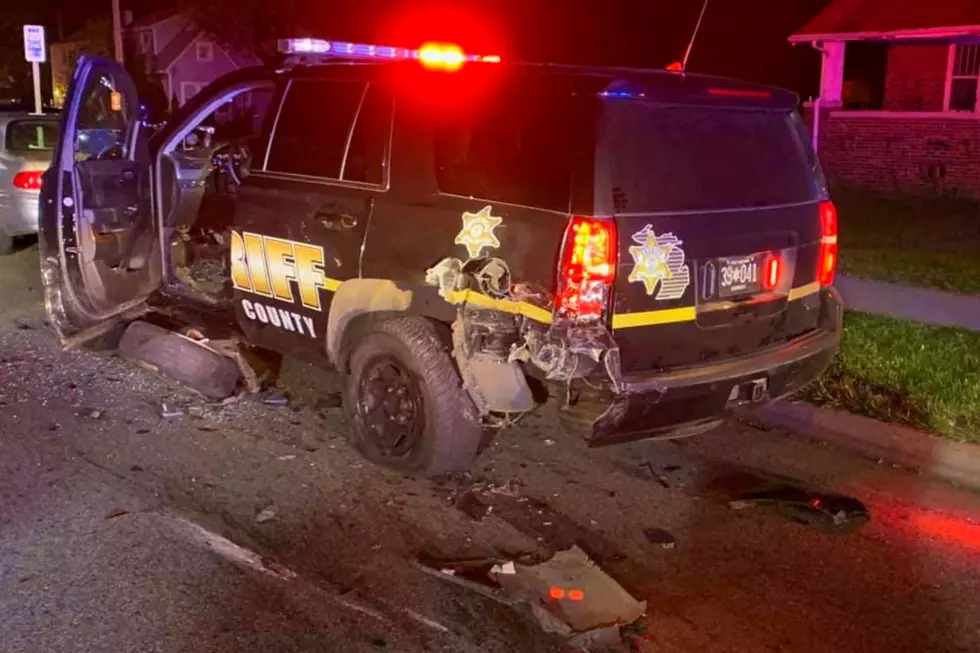 Kalamazoo County Sheriff's Deputy Nearly Struck By Drunk Driver
Courtesy of the Kalamazoo County Sheriff's Office
A Kalamazoo County Sheriff's Deputy barely escaped serious, possibly life threatening, injury when a drunk driver struck a patrol vehicle during a traffic stop.
The incident occurred on Gull Road while the deputy was conducting a traffic stop. Kalamazoo County Sheriff Richard Fuller said the quick thinking deputy was able to escape by jumping over the hood of the patrol vehicle as the drunk driver slammed into it.
The drunk driver lost a wheel during the collision yet continued driving down the road on three wheels before crashing into a tree.
The driver was arrested on October 18, for suspicion of driving under the influence.
According to the CDC, every day, 9 people in the United States die in motor vehicle crashes that involve an alcohol-impaired driver. That equates to one death every 50 minutes. The annual cost of alcohol-related crashes totals more than $44 billion.