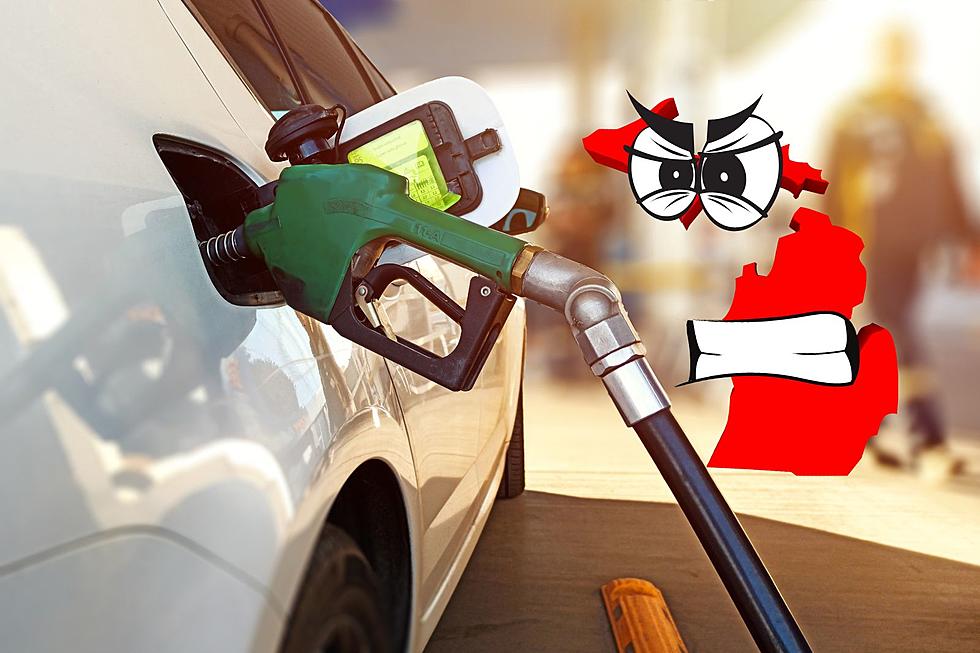 Noticed Michigan Gas Prices Are Going Up? Here's Why
Canva
Gas prices continue to be a thorn in the side of drivers across the country, and Michigan drivers are no different.
According to AAA, the national average climbed 11 cents in the final week of July, and in the week since it's steadily increased, at least here in Michigan. There is some relief for Michigan drivers to hold onto, as the average across the state is six cents cheaper than the national average.
The United States average is $3.829 while the average in Michigan is $3.759. The Keweenaw, Schoolcraft, Mackinac, Chippewa counties in the Upper Peninsula are all above the national average. Only Livingston County in the Lower Peninsula is higher than the national average.
According to AAA, the recent increases had to do with temperature spikes and the price of oil. There are some silver linings.
AAA spokesman Andrew Gross said:
Last month's extreme heat played a role in the recent spike in gas prices due to some refineries pulling back, but now operations are getting back to normal. Coupled with tepid demand and declining oil prices, this may help take the steam out of the tight supply price jolts we've seen lately.
Obviously, and especially here in Michigan, temperatures are settling back down as Fall approaches, as is the price of oil.
Oil prices, specifically West Texas Intermediate, climbed throughout July, peaking at $81.80 on the 31st. While the price has raised roughly 20 cents over the past week, the projections expect a steady decline of 50 cents month over month for the next few months. Considering the price of oil was $67 in the middle of June, the price drop could be more drastic depending on demand. That of course, would mean the drop of gas prices for consumers.
At the end of the day, gas prices are still significantly lower than they were at this point last year at 4.o41, which was a drop from the near $4.50 price mark just weeks prior.
Michigan's Standard Gas Stations: 1910s-1950s
When Gas Stations Were Fun