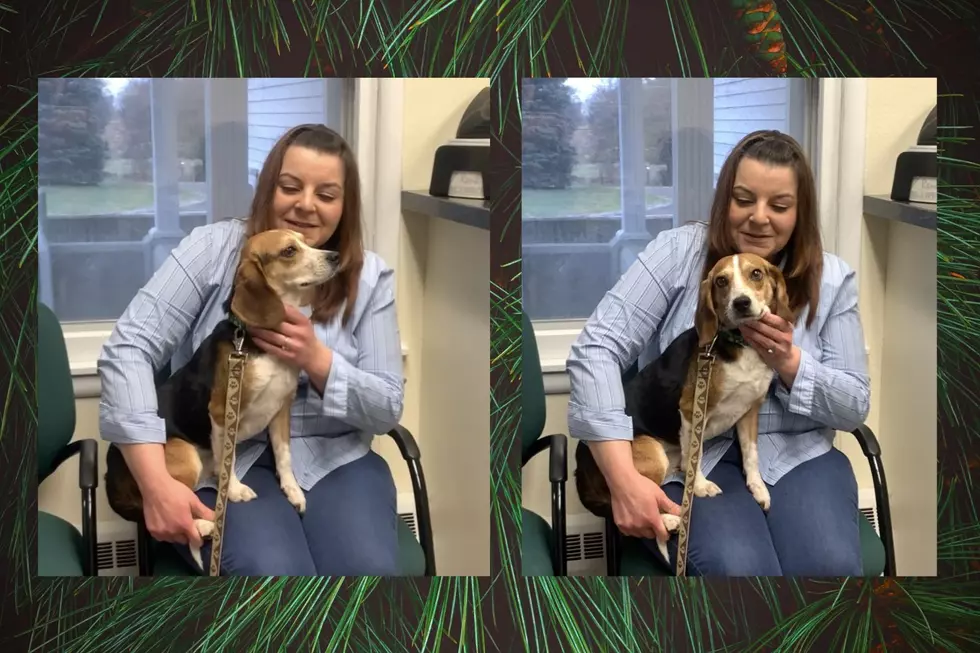 Wiggly Tail Wednesday: Meet Bones From Calhoun County
Bones available for adoption at the Humane Society of South Central Michigan
Mr. Bones is a Beagle, a breed known for their tracking ability and intelligence. Another thing this breed is known for is their distinctive howl/bark but the staff and volunteers say Bones is more on the quiet side. He came to HSSCM with his girlfriend Star. The two were bred for their puppies and were not socialized well.
Bones is on the smaller side for a Beagle at just 18 pounds and 13 inches long. He takes a minute to warm up to new people. When he is pet by someone new he kind of freezes and thinks about it for a minute before deciding if he is enjoying it. When he figures out the ear scratches feel nice you can see him relax as he leans in for more attention. As with other Beagles, Bones will follow his nose and as such, will need a fenced in yard. He would do best in a home without small kids.
Age: about 3 years
Short length coat
Up to date on vaccinations
Spayed/neutered
As part of the event, the Humane Society is raffling off two gift baskets. One for dogs and the other for cats. It's only $5 per chance to win, and you get to pick if you want to enter for the dog or cat basket. The drawing is will happen at the "Home for the Holidays Open House", but you don't need to be present to win (although it sure would be nice to see you at the open house!). In fact, if you can't make it and you win, a volunteer or staff member will drop off your basket to you, as long as you're in the Battle Creek/Marshall area. All of the items in the baskets were donated for the raffle and all funds raised will go to help the shelter pets. You can purchase a ticket at the shelter located at 2500 Watkins Road in Battle Creek or call 269-963-1796 for more information.