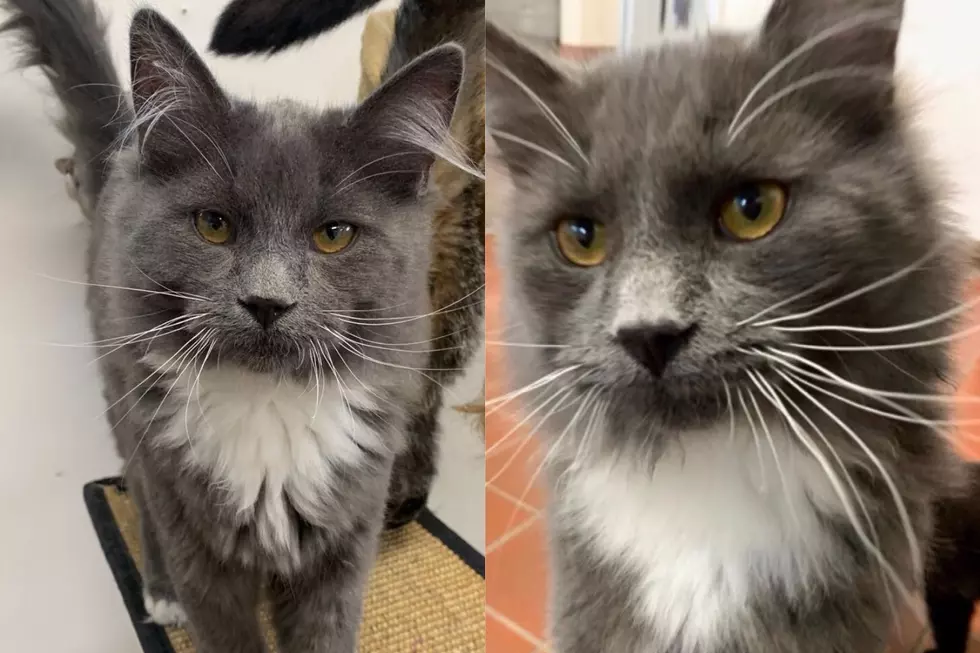 Wiggly Tail Wednesday: Meet Cotton From Calhoun County
Cotton available for adoption at the Humane Society of South Central Michigan
Meet Cotton, a fluffy 6-month-old sweet boy looking for his forever family at the Humane Society of South Central Michigan.
Isn't he a handsome boy? Cotton is a grey and white medium to long haired boy who can be a little on the timid side when first meeting new people. At 6-months, he still has a lot of kitten in him and loves to play. He will let you hold him but prefers to come to you on his own terms, a typical cat🐱. What is not typical about Cotton is his love of water. 
The staff and volunteers at the Humane Society of South Central Michigan (HSSCM) say Cotton is the epitome of a cat. His ideal home would be a quiet one. Cotton would do well with older or respectful children. He would be a great only pet. He may do well with other cats but can a bit of stinker to them sometimes. He could adjust to a dog if given a slow and positive introduction. One thing is for sure, Cotton will make the perfect companion for the right person, couple or family.
Thinking of adding a furry family member but looking someone that is a little less kitten? Check out Eli. Eli is a very handsome tuxedoed gent. Eli is an adult so he is more interested in snuggling than playing at this point. He is all around laid back good boy.
Enter your number to get our free mobile app