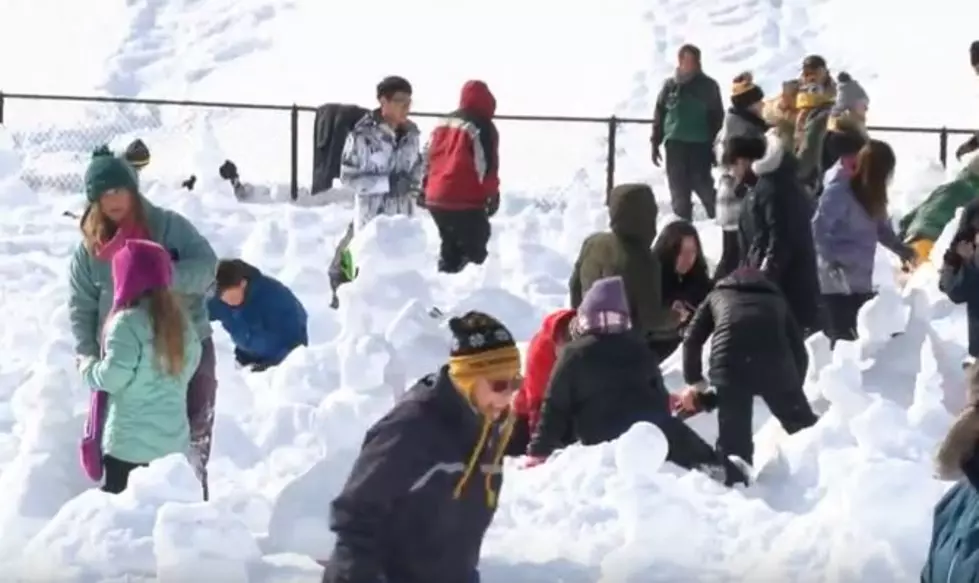 Snow Man Left Behind- Michigan Tech Sets World Record for Most Snowmen
TV6 & Fox UP via YouTube
What else is there to do in Houghton? Michigan Tech has unofficially broken the Guinness World Record for most snowmen built within an hour.
It looked like an army of White Walkers. An army of disorganized, tiny, three-foot-tall White Walkers. OK, so it didn't look like anything Jon Snow or the Night's Watch might come across at the wall in 'Game of Thrones' but you've got to use your imagination when you are trapped in the Upper Peninsula in February. I mean, Winter has been in full force since the end of October and the Spring thaw won't happen until early June.
On February 10, hundreds gathered at the football field on Michigan Tech's campus for an attempt to break the Guinness World Record for number of snowmen built in one hour. They called it "Snow Man Left Behind." The previous record was 2,036 and set in February of 2015 in Akabira, Japan. Unofficially, the Yoopers in Houghton beat it by almost 200, constructing 2,228 of the tiny creatures. To be official, each frozen denizen must have 3 spheres, 2 eyes, a nose, arms(!), and measure at least 3 feet tall. Good luck to the Huskies in being awarded the world record once the results are verified by Guinness.
Bonus Video: What it's Like to be in the Crowd at the World's Largest Single-Day Sporting Event