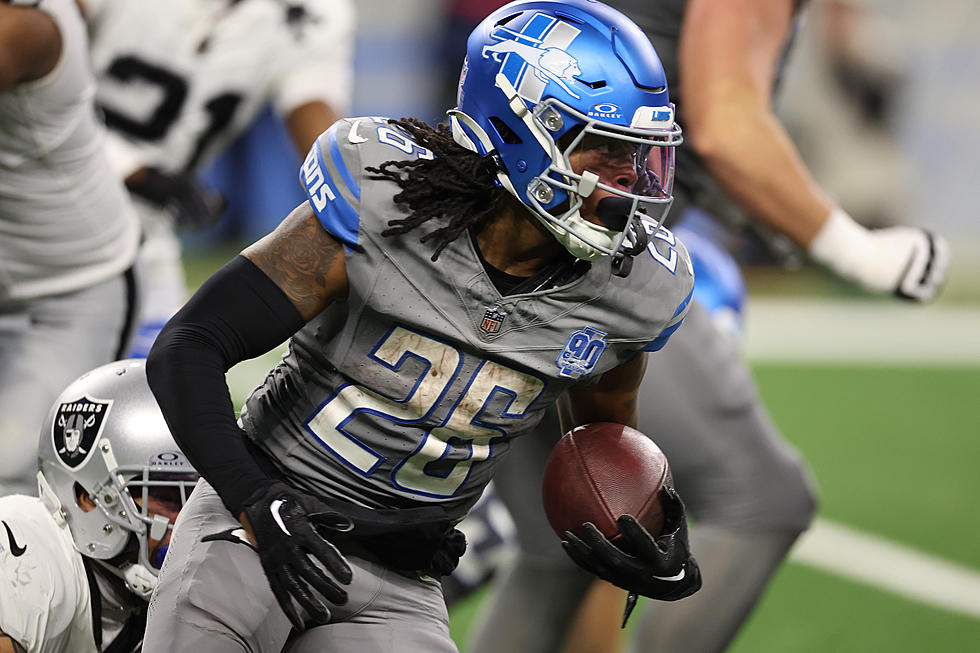 The Detroit Lions Top-30 Rushing Leaders
Getty Images
We all know who tops this leaderboard, but it's always good to look back on team history and maybe learn another thing or two.
Despite the franchise's shortcomings in the win column over the years, the Detroit Lions have usually had a fairly strong rushing attack. This year, at the point of writing, the Lions are fourth in the NFL in rushing.
It pays to have one of the best offensive lines in football, but the combination of David Montgomery and rookie first-round pick Jahmyr Gibbs has had a huge impact toward the success of the team. With about 1,000 yards from each, they'll both creep into the list of 30 rushers below.
Of course, anytime you talk running backs in Detroit, one man's name must come up, arguably the greatest of all time, Barry Sanders. Sanders is fourth in all-time rushing yards in NFL history and likely could have held the top spot for a period of time had he played into his 30s. Nonetheless, the Hall of Famer has the respect of every football fan.
While Sanders holds the top spot, he holds it in high command. He has over 10,000 more yards than the next player, which is his predecessor and one of the two other players to have the No. 20 retired in his honor, Billy Sims.
Detroit Lions Only NFL Team With This Weird Historical Nugget
While the Lions do have a history of solid rushing attacks outside of Sanders and Sims, the longevity of some of those runners isn't quite as well documented. Many of the names on the leaderboard didn't stay in Detroit long.
In that respect, long-time Lions fans will enjoy a bit of a trip down memory road with the list below.
Detroit Lions All-Time Rushing Leaderboard
Gallery Credit: Jacob Harrison
The 25 Greatest Detroit Lions of All Time
These are the 25 greatest Detroit Lions of all time, according to Pro Football Reference's Approximate Value ratings.
Gallery Credit: Jacob Harrison
Things That Didn't Exist the Last Time the Detroit Lions Won The Division
All of these things in this list (plus the guy that made the list) didn't exist in 1993, the last time the Detroit Lions won a division title.
Gallery Credit: Jacob Harrison