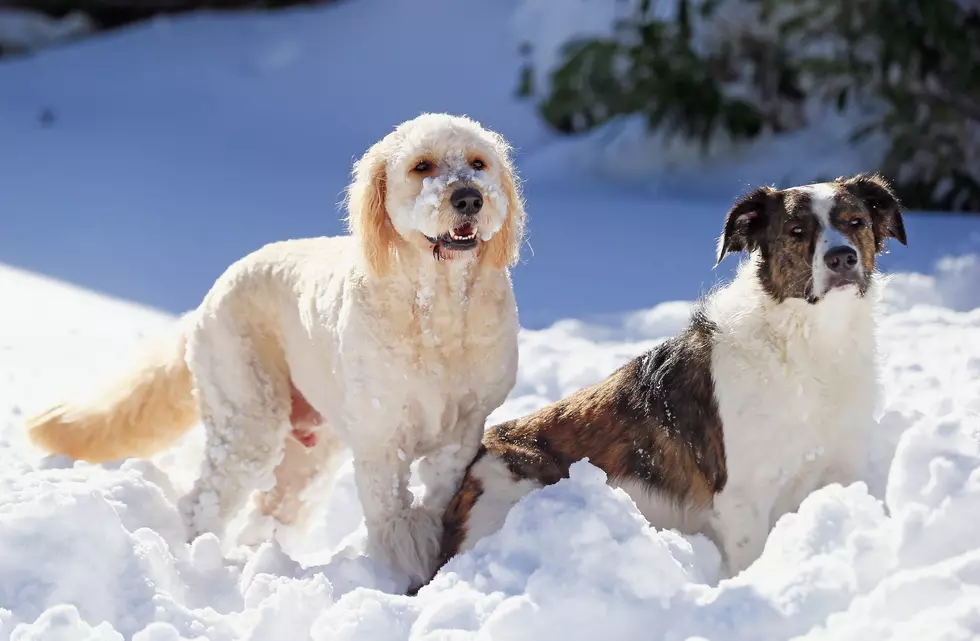 The SPCA of Southwest MI Wants To Fill Your Home With Love
Getty Images
Your new best friend could be waiting for you at the SPCA of Southwest Michigan
The SPCA of Southwest Michigan is always searching to find loving homes for animals in our community. The need for kind homes and donations for the animals is always high, and we hope that during the holiday season you don't forget about our fury friends!
If you are looking to adopt join the SPCA for their PetCo Adoption Saturdays! It's a great way to meet the animals and talk with SPCA of Southwest Michigan volunteers and staff! Pick up your pet supplies from PetCo while you're here!
The event will take place on January 12th from 1 am to 3 pm at the PetCo in Portage (6280 South Westnedge).
Of course you can always stop by the shelter!
SHELTER LOCATION
6955 W KL Ave, Kalamazoo, MI 49009
(269) 344-1474
ADOPTION CENTER HOURS
Monday, Tuesday, Wednesday, Thursday, Friday: 11AM – 7PM
Saturday: 11AM – 4PM
Closed Sundays
Adoption Center and Administration: (269) 344-1474
New Year's Day
Martin Luther King Jr. Day
Easter Sunday
Memorial Day
Independence Day
Labor Day
Thanksgiving Day
Christmas Day (early closing on Christmas Eve)
Other things happening at the SPCA of Southwest MI...
During the holiday season, the SPCA will be celebrating our animals with a giving tree. We have a couple different options for our giving tree. You can check out our website (or stop into the shelter) and choose an animal to buy a toy or treats for, you can sponsor an adoption fee (or a portion of an adoption fee), or you can make a general donation to help care for the animals. On average, it costs $34 a day to house animals at our shelter and any little bit will help. Stop into the shelter today to help make these animals holiday a little brighter!
Items the SPCA of Southwest always need!
Dog Toys-sturdy (all types)
Catnip (for crafts)
Cat Toys*
Kongs (Lrg, Med, some Sml)
Copy paper: white and color
Floor scrub brushes
Peanut Butter
Rubber Dish Gloves
Chicken Broth
Postage stamps
Hills Science Canned Cat/Dog Food
Sharpie Markers (thin & extra thin)
Used ot new large towels
Leashes - new or gently used
All purpose cleaner (antibacterial)
Laundry detergent
Dog Treats-soft
Clumping kitty litter
Dish soap
Used blankets (washable)
Snow Melt (paw friendly)
Toilet bowel cleaner
Fleece Fabric (for bedding & crafts)
Bandaids & antibiotic ointment (for volunteers)
Hand soap/ Hand sanitizer
Garbage bags
Facial Tissue
Paper Towels
Zip lock bags, all sizes
Toilet Tissue
Tarps (any size) Shop at AmazonSmile Set smile.amazon.com as your default page for Amazon purchases and select SPCA of Southwest Michigan as your charity of choice! Amazon Wish List Visit our AMAZON.com wishlist (SPCA SW MICH) for more items that both our four-legged and two-legged friends need!Thank you! wish list All donations are tax deductible. SPCA of Southwest Michigan receives no assistance from any government or national agency and relies completely on private contributions.