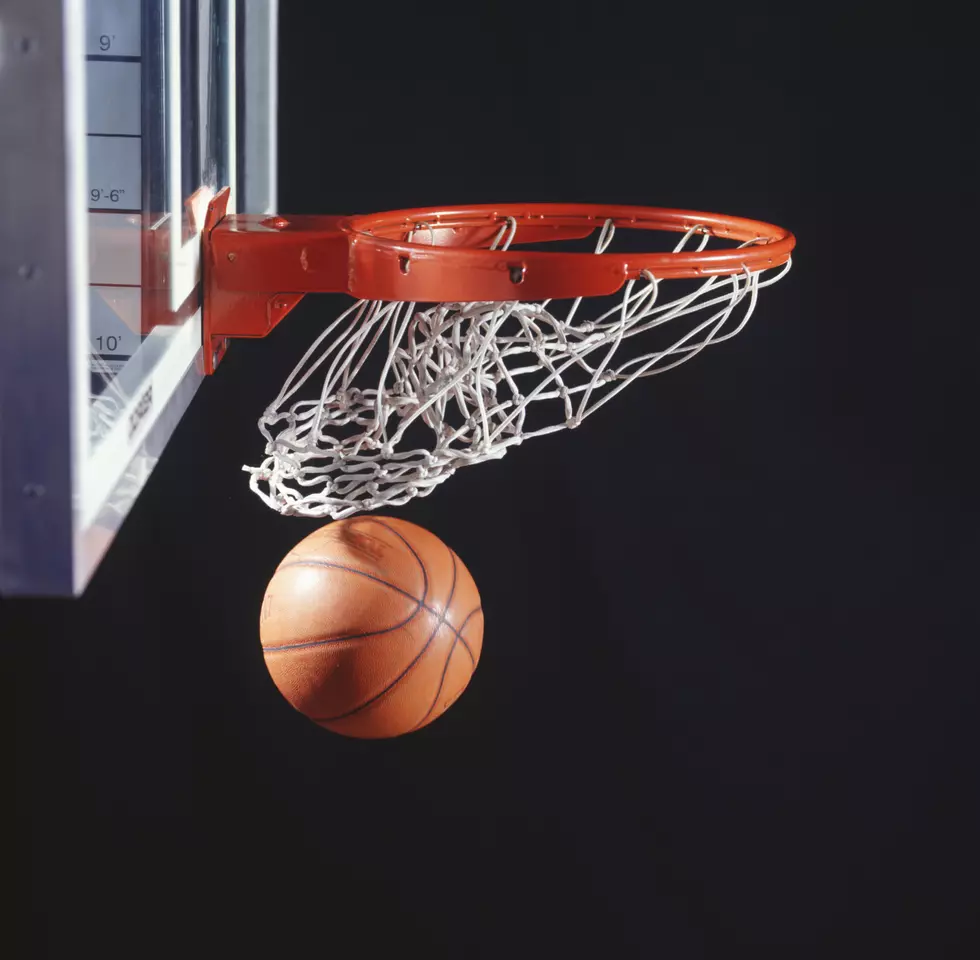 95.3 WBCK 2018-19 High School Basketball Schedule
ThinkStock; Ryan McVay
Even though the Boys Basketball season is already underway, the 95.3 WBCK broadcast schedule kicks into high gear this week.
This season, we will bring you 25 regular season contests, followed by the Michigan High School Athletic Association's postseason. The biggest change is that the Boys and Girls' seasons flip-flopped their starts this year, due to the Breslin Center, home of the Michigan State Spartans, is scheduled to host the first two rounds of the NCAA Women's Basketball tournament March 14th through the 17th.
With the scheduling conflict, the Breslin will host the Boys semifinals and finals the week before. The Girls semifinal and final will take place at Van Noord Arena at Calvin College for the second straight year from March 14th through the 16th.
Also of note, we try to work around the many Michigan State Basketball game broadcast during the season. As we would love to carry all the High School games, we unfortunately are unable to do to scheduling conflicts.
Don't forget to join us following each broadcast on 953wbck.com for a recap of our Game of the Night and all the scores from that evening.
Here is the 2018-2019 schedule which is subject to change due to weather or game significance. You can listen on 95.3FM, online through 953wbck.com and by downloading the WBCK app for free to your smartphone. Follow the schedule in calendar form here.
Monday, December 10th - Pittsford at St. Philip
Tuesday, December 11th - Stevensville-Lakeshore at Battle Creek Central
Thursday, December 13th - St. Philip at Climax-Scotts
Friday, December 14th - Jackson Northwest at Harper Creek
Friday, December 28th - Jackson at Battle Creek Central - Chuck Turner Classic - 7:45pm
Saturday, December 29th - Harper Creek vs. Lakeview @ Central Field House Classic - 5:45pm
Pennfield vs. BC Central @ Central Field House Classic - 7:45pm
Monday, January 7th - Litchfield at St. Philip
Friday, January 11th - Loy Norrix at Lakeview
Monday, January 14th - Athens at St. Philip
Tuesday, January 15th - Sturgis at Lakeview
Friday, January 18th - Loy Norrix at Battle Creek Central
Tuesday, January 22nd - Battle Creek Central at Harper Creek
Friday, January 25th - Lakeview at Battle Creek Central
Tuesday, January 29th - Otsego at Pennfield
Friday, February 1st - Kalamazoo Central at Battle Creek Central
Friday, February 8th - Marshall at Pennfield
Friday, February 15th - Lakeview at Loy Norrix
Tuesday, February 19th - Coldwater at Harper Creek
Friday, February 22nd - Gull Lake at Lakeview