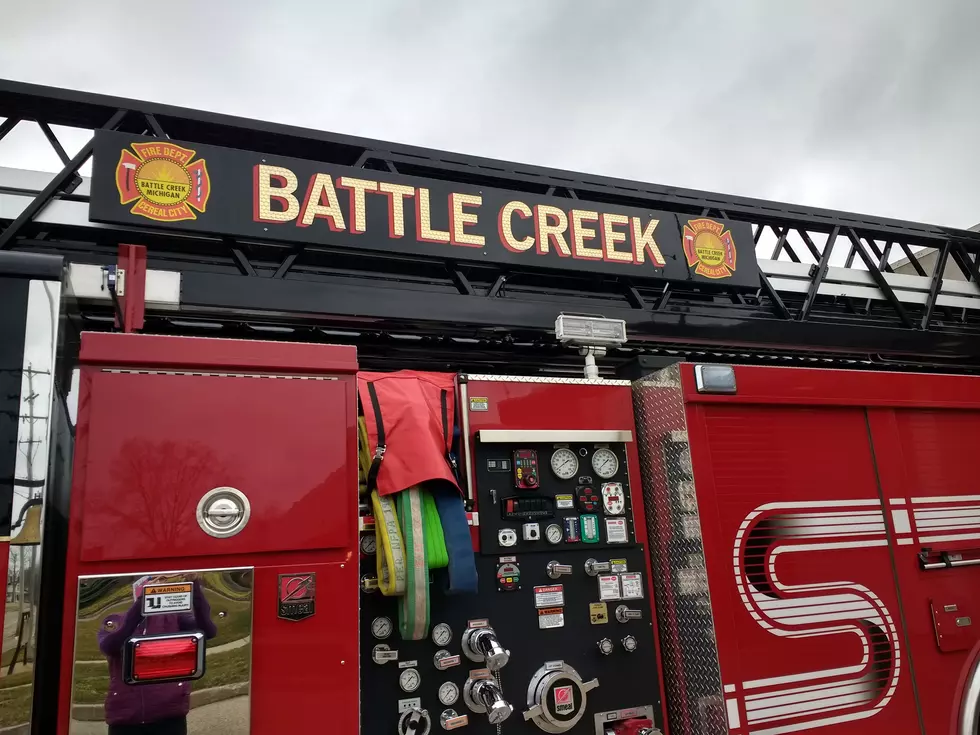 Bond Denied For Suspect In Battle Creek Murder and Arson
Truck 6 (Provided By The City of Battle Creek)
A man who police say was involved in a fire that killed a man in Battle Creek earlier this month won't be allowed out on bond.
The Battle Creek Enquirer says that a preliminary hearing was held Thursday for 47-year-old Otha Carroll, who is charged with murder, assault with intent to murder, arson, and resisting police. Authorities say that on October 2, a home on N. Washington Ave. was found ablaze, and a woman inside was pulled out to safety; 37-year-old Megan Aston of Bellevue suffered serious injuries. The firefighters who discovered the fire also saw what appeared to be a man collapsed on the floor, but they were unable to get him out, and 64-year-old Dennis Selmon was pronounced dead at the scene.
Aston told police that Carroll had attacked her with a hammer, and he later turned himself in. Another woman, 54-year-old Mary Beamon of Battle Creek, allegedly helped Carroll in some way, and she is charged with being an accessory after the fact. Her preliminary examination has not yet taken place.
At the preliminary hearing, Carroll was denied bond, and the judge ordered the hearing continue at a later date to determine if he should go to trial.