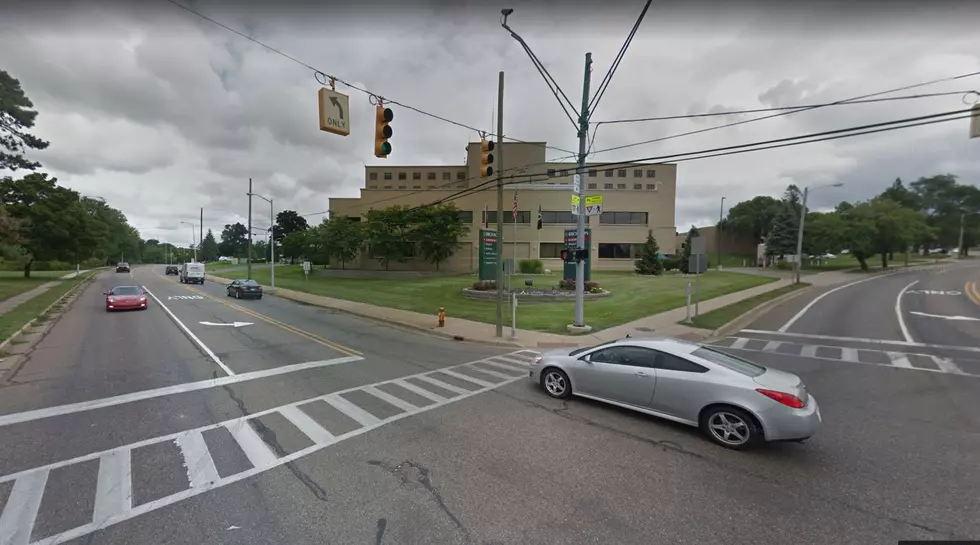 Battle Creek Intersection Could Become Roundabout Out Of Safety Concerns
Credit: Google Street View
An intersection in Battle Creek that left a Battle Creek woman dead last fall could be overhauled in the future to make it safer.
On Monday, Kevin Frederick pleaded no-contest to charges of operating a vehicle with a suspended license causing death and failure to stop at the scene of an accident causing death, which stemmed from the crash in October at the intersection of North Ave. and Emmett St; 41-year-old Trish Albrecht, who was crossing the street outside of Bronson Battle Creek Hospital, was killed.
Instead of staying at the scene, prosecutors say Frederick drove to a defense attorney's office in Marshall.
The Battle Creek Enquirer says that the City of Battle Creek sought the opinion of a consultant firm, and they are now seeking grant funding to transform the intersection of North and Emmett into a roundabout. The current intersection is prone to crashes and almost-accidents, and a roundabout would allow for pedestrians to have a safer time crossing the street to where they are going.
The cost for the overhaul is estimated to be about $750,000, but the cost could go up; Battle Creek has already received one federal grant worth about $257,000, dedicated to improving congestion and air quality, and they're going to be applying for a federal safety grant as well.
The project is expected to start in 2021 at the earliest.