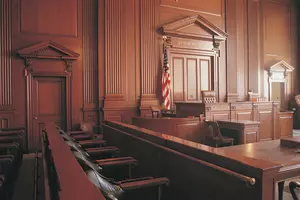 Calhoun County Sues Battle Creek
Getty Images
Calhoun County administrators are at odds with their counterparts in the City
of Battle Creek. It's reached the point where it will take a Judge to at least
set the tone for how things may get settled..
Calhoun County is filing a lawsuit against Battle Creek. The county claims
the city is failing to meet its agreement and obligation to help cover costs of
the county providing secure housing at its jail for inmates held on behalf of
the city. County Administrator Kelly Scott says the city stopped making
monthly payments of over $30-thousand to the county earlier in the year.
The outstanding balance the county claims is owed is about a quarter
million.
A 115 year old state statute and subsequent agreements and practices are
in question, along with an interpretation from current Michigan Attorney
General Dana Nessel, and former AG Mike Cox. Both sides are dug in and
with no substantive talks going on, the county believes the lawsuit is the
only remaining course of action.
It may be several weeks before the city responds and the court case moves
forward in Calhoun County Circuit Court.