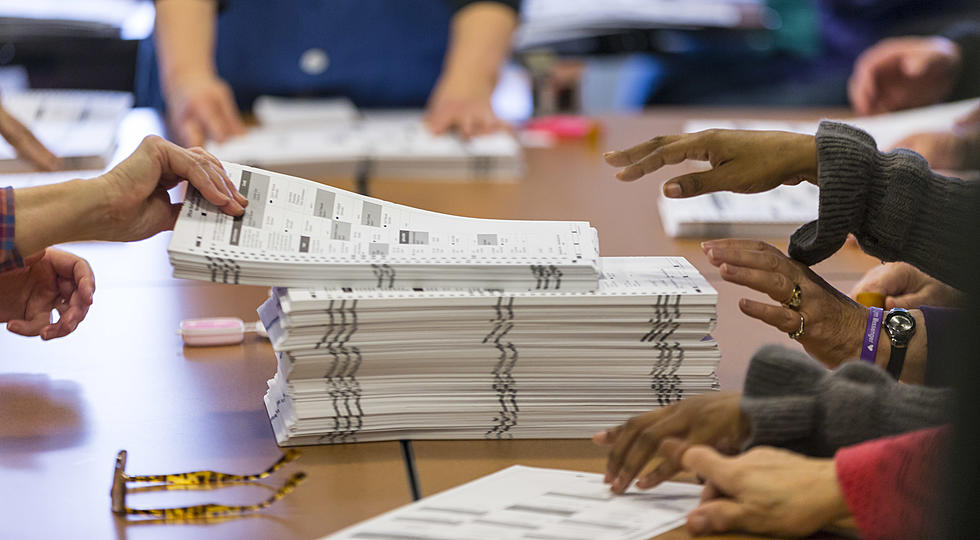 Calhoun County Voters Hit The Polls For Special Election Tuesday

(Photo by Andy Manis/Getty Images)
Election Day in Calhoun County is Tuesday, May 8, and voters from throughout the county will be turning out to vote on a few different things.
Calhoun County Election Specialist Terri Loew says that 22 precincts will be open for the special elections on Tuesday, with some precincts consolidating for this election only. That includes Battle Creek's Precincts 4 and 10 combining, and precincts 7, 9, 13, and 23 combining.
Voters in the Battle Creek Public Schools and Harper Creek Community Schools will be voting on renewing non-homestead operating millages, with BCPS voters also considering the renewal of their building and site sinking fund. Other school districts, like Climax-Scotts and Gull Lake, also have millages that will affect Calhoun County voters in their district.
In addition, voters in Marengo Township will be considering a 5 year renewal of their millage of 1 mill for road improvements, and voters in Tekonsha Township will consider a 2 mill increase to fund the construction of a new fire station.
Go to Michigan.gov/vote and enter your info to see your polling location, and view a sample ballot.
Once preliminary election results are in, 95.3 WBCK will have the full coverage on the air and online on 953wbck.com.