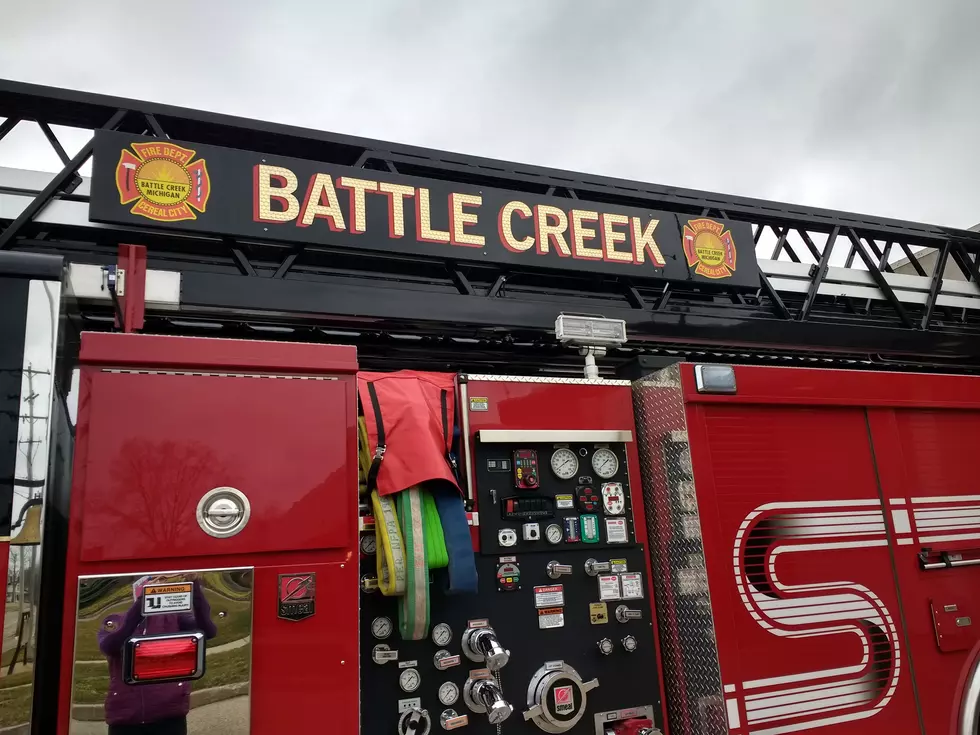 Battle Creek Firefighters Kept Busy With Two House Fires Friday
Truck 6 (Provided By The City of Battle Creek)
Two house fires Friday afternoon in Battle Creek broke out and kept firefighters busy.
The Battle Creek Fire Department says they responded to a call in the first block of S. Cedar Ave. around 12:30pm, and found heavy fire coming from the back porch and spreading into the rest of the home. The fire was described as "stubborn" and spreading into the second floor and attic, but it was eventually put out over about two hours.
The second fire broke out about 3:11pm in the first block of Margaret St, while crews were still on the scene of the first one. Responding firefighters found heavy flames showing from the back corner of the home, and began fighting it from the inside. Things were complicated by a downed power line in the area that they had to work around until Consumers Energy crews could take care of it. This fire was brought under control shortly.
In both of these incidents, no one was injured despite the homes being occupied. As well, the causes of the fires remains unknown, and authorities are looking into it.