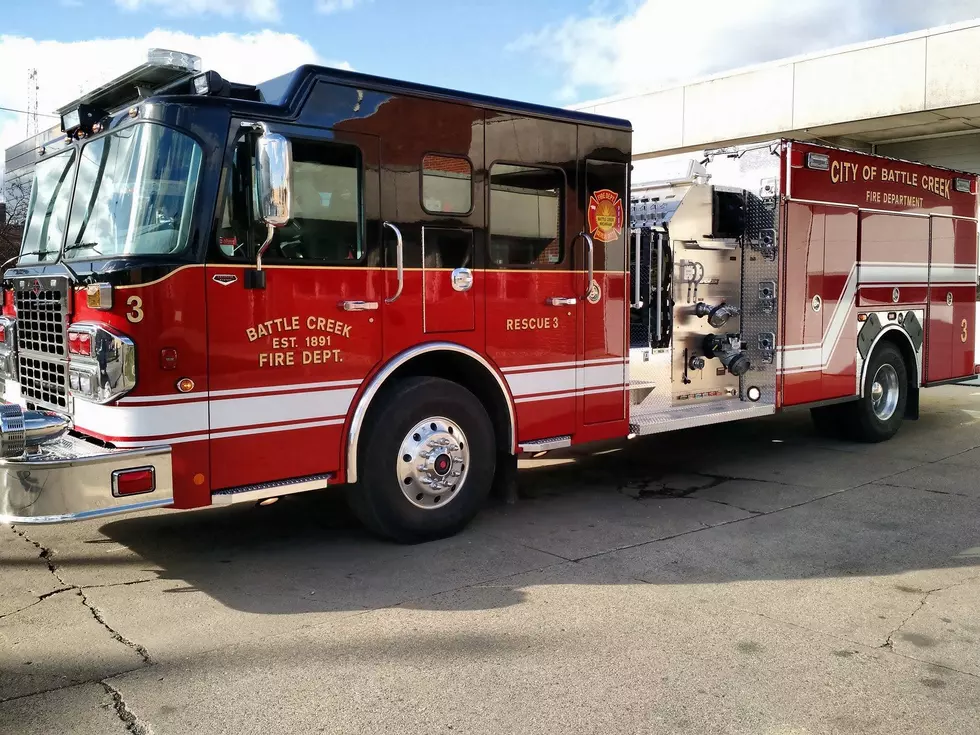 No Injuries In Fire At Battle Creek Manufacturing Facility
Fire Rescue 3 (Provided by City of Battle Creek)
Battle Creek Fire Department's Engine 2, Rescue 3, Rescue 4, Engine 5, Truck 6, Squad 6 and Car 3 were dispatched to 2500 Logistics Drive near Skyline Drive after an employee of Janesville Acoustics stated they had a machine on fire with smoke and flames seen just after 1:00 a.m. Monday June 3rd.
Rescue 4 arrived to find smoke coming from the building and all 70 employees had exited the building and were accounted for. The machine fire was out as workers had used dry chemical extinguishers to extinguish the fire prior to exiting. Engine 2 assisted Rescue 4 in overhauling the machine to ensure there was no hidden fire and to work on ventilating the smoke out of the building.
The cause of the fire is yet to be determined at this time and as is has the monetary amount of damage. The building was turned back over to the business management to resume normal business operations.