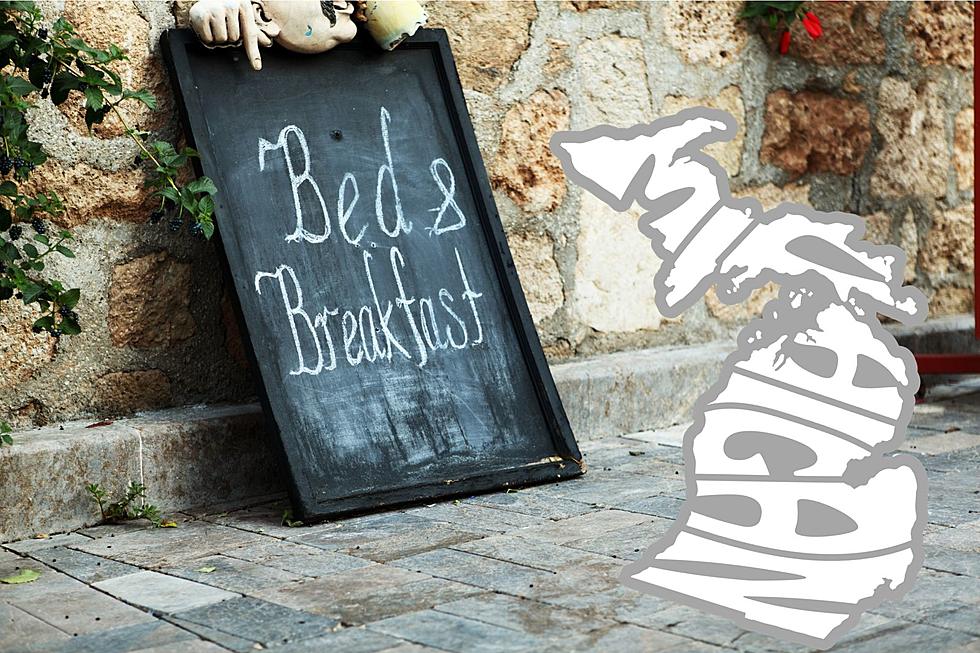 Make A Weekend At Michigan's Best B&B
Canva
A bed & breakfast is a nice way to change up your stay during your travels. With holidays on the way, you'll no doubt be scoping out the best places to stay near your loved ones to ensure that you feel just as at home and cozy as you're used to.
Plus, the breakfast in the morning is absolutely going to be better than whatever is in the kitchen at the local hotel.
But just like anything else, there can only be one B&B that is the best in the state. With so many prime travel destinations in Michigan, it can't have been easy to narrow down the best of the best in the Mitten State.
Love Exploring took it upon themselves to declare the best bed and breakfast in each state and their choice for Michigan might be tough to argue against. After all, a city like Ann Arbor is well-acquainted with going above and beyond, a critical attribute for any successful bed and breakfast.
The best B&B in Michigan, according to Love Exploring is Ann Arbor's Stone Chalet Bed and Breakfast Inn, a historic landmark estate on Washtenaw Avenue just west of the University of Michigan.
The property holds 11 unique and themed rooms that can hold up to 30 guests at capacity. You can customize your room's experience with romance packages, massages or even a Babymoon package for parents before their little one arrives.
The Stone Chalet B&B is also a popular spot for events such as weddings, corporate meetings, reunions and recitals.
Check out more about the Stone Chalet Bed and Breakfast Inn on their website and maybe even book a room for yourself to put Love Exploring's nomination to the test.
Property Bundle in Ann Arbor Includes Brewery and Airbnb
If you've ever wanted to own and operate your own craft brewery in Pure Michigan, here's your chance-- and then some! The Ann Arbor properties are listed for a combined $1.85 million.
Gallery Credit: Lauren Gordon
Dream of Owning a B&B? This One in Monroe is Just over $2 Million
A gigantic, 10-bedroom Bed and Breakfast in Monroe has sat on the market for nearly a year and could be yours for a quick $2,150,000.
Gallery Credit: Via/ Zillow