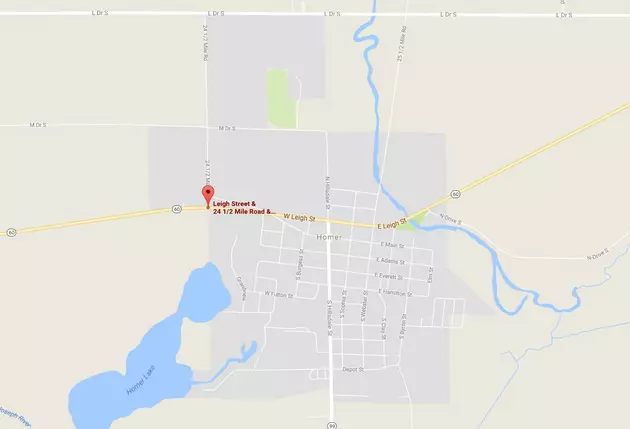 Albion Woman Facing Charges After Chase Leads To Crash
Credit: Google Maps
An Albion woman was taken to the hospital Tuesday morning after allegedly leading police on a chase that ended in a crash.
The Calhoun County Sheriff's Office says that around 5:30am Tuesday, deputies attempted to pull over a vehicle for speeding along M-60 near 24 1/2 Mile Rd; authorities say the vehicle was going 85 mph in a 55 zone. The vehicle didn't stop, and shortly afterwards lost control on a curve.
The driver, a 33-year-old Albion woman, was taken to Oaklawn Hospital in Marshall for treatment of minor injuries, and she's currently in stable condition. Deputies say that she had an outstanding warrant for her arrest, and that charges of fleeing and eluding and operating without a valid license will be sought.
BONUS: Asst. City Manager Ted Dearing Discusses Heritage Tower